Events 2019
| | | | |
| --- | --- | --- | --- |
| Title | Date | Place | Country |
| Dubai Health Forum | 21st - 22nd, January 2019 | Dubai | U.A.E. |
| ARAB HEALTH 2019 | 28-31 January 2019 | Dubai | U.A.E. |
| Arab Health 2018 | 29 January - 1 February 2018 | Dubai | UAE |
| The 8th World Congress on Healthcare and Healthcare Management WCHHM 2019 | 28-29 January, 2019 | Tokyo | Japan |
| HTI Conference IMTM | 12-13 February 2019 | Tel Aviv | Israel |
| 4th MEDICAL Expo& Conference 2018 | 21-23 February, 2018 | Osaka | Japan |
| World Health & Wellness Congress | 14 -15 of February, 2019 | Mumbai | India |
| World Spa & Wellness Convention | 17-18 February, 2019 | Dubai | U.A.E. |
| MedTourism Upgrade | 19 February, 2019 | Kyiv | Ukraine |
| MEDICAL JAPAN 5th International Medical Expo and Conference | 20-22 February, 2019 | Osaka | Japan |
| Termal&SPA workshop | 21 February, 2019 | Kyiv | Ukraine |
| GHTC forum | 22-25 February, 2019 | Baku | Azerbaijan |
| BC Tourism Industry Conference | 27th February - 1st March, 2019 | Vancouver | Canada |
| ITB Berlin 2019 | 6-9 March 2019 | Berlin | Germany |
| 14th World Congress on Healthcare and Medical Tourism | 14-15 March, 2019 | Bali | Indonesia |
| Worldwide Medical Travel & Wellness Conference | 26 - 28 March, 2019 | Manchester | UK |
| Ukraine International Travel & Tourism UITT | 27-29 March, 2019 | Kyiv | Ukraine |
| Arab Medical Travel | 2-4 April, 2019 | Kuwait | Kuwait |
| African Medical Tourism Congres | 3-5 April 2019 | | Tunisia |
| HESTOUREX | 4-7 of April, 2019 | Antalya | Turkey |
| Azerbaijan International Tourism fair AITF | 4-6 of April, 2019 | Baku | Azerbaijan |
| Galmed Lviv Medical Forum | 9-11 April, 2019 | Lviv | Ukraine |
| Kazakhstan International Exhibition "Tourism & Travel" | 17-19 April, 2019 | Almaty | Kazakhstan |
| Healthcare Travel Expo Kyiv | 17-19 April, 2019 | Kyiv | Ukraine |
| IMTEC Oman 2019 | 22 – 24 April, 2019 | Muscat | Oman |
| IMTJ MEDICAL TRAVEL SUMMIT 2019 | 28-30 April, 2019 | Berlin | Germany |
| ITB China 2019 | 15-17 of May, 2019 | Shanghai | China |
| Medical Fair Thailand 2019 | 11-13 September, 2019 | Bangkok | Thailand |
| MTEC.Kyiv. 2019 | 1-3 of October, 2019 | Kyiv | Ukraine |
| ITB ASIA 2019 | 16-18 October, 2019 | Singapore | Singapore |
| Medical Fair Thailand 2019 | 11-13 September, 2019 | Bangkok | Thailand |
| Medical Fair Thailand 2019 | 11-13 September, 2019 | Bangkok | Thailand |
| Medical Fair Thailand 2019 | 11-13 September, 2019 | Bangkok | Thailand |
Events 2018
| | | | |
| --- | --- | --- | --- |
| Name | Date | City | Country |
| GO - International Travel Trade Fair | 18-21 January, 2018 | Brno | Czech Republic |
| 37th ASEAN Tourism Forum (ATF) | 22–26 January, 2018 | | Thailand |
| Arab Health 2018 | 29 January - 1 February 2018 | Dubai | UAE |
| 4th Annual Medical Tourism CE Conference | 15-16 February, 2018 | Berlin | Germany |
| Dubai International Health Tourism Forum | 20 - 21 February, 2018 | Dubai | UAE |
| 4th MEDICAL Expo& Conference 2018 | 21-23 February, 2018 | Osaka | Japan |
| World Spa & Wellness Convention | 25-26 February, 2018 | London | United Kingdom |
| 8th HTI Health Tourism Industry Conference | 1-3 March, 2018 | Zagreb | Croatia |
| ITB | 7-10 March, 2018 | Berlin | Germany |
| 12th APTHC 2018 Asia Pacific Travel Health Conference | 21-24 March, 2018 | Bangkok | Thailand |
| UITF | 28-30 March, 2018 | Kyiv | Ukraine |
| 2nd Edition Kuwait Health Exhibition and Conference 2018 | 3–4 April, 2018 | | Kuwait |
| AITF 2018 | 5-7 April, 2018 | Baku | Azerbaijan |
| HESTOUREX 2018 | 5-8 April, 2018 | Antalya | Turkey |
| WMTCE World Health and Medical Tourism Conference and Expo 2018 | 13-15 April, 2018 | Shanghai | China |
| Medical Tourism WorkShop | 17-18 April, 2018 | Kyiv | Ukraine |
| Lviv Medicine Forum | 17-19 April, 2018 | Lviv | Ukraine |
| VІ SPA&Wellness — Healthcare Travel Expo | 25-27 April, 2018 | Kyiv | Ukraine |
| 8th International Health Tourism Congress | 3-6 May, 2018 | Kuşadası, Aydın | Turkey |
| World Congress on Healthcare and Medical Tourism | 24-25 September, 2018 | Dubai | UAE |
| MTEC.Kyiv 2018, Medical Travel Exhibition & Conference | 02-04 October, 2018 | Kyiv | Ukraine |
| 11 World Medical Tourism & Global Healthcare Congress | 28-30 October, 2018 | Orlando | USA |
| 10 CMTF China International Medical Tourism Fair | 16-18 November, 2018 | Beijing | China |
Dates

Event

Country

City

Status

30 January - 2 February, 2017
Arab Health 2017
UAE
Dubai
 
20 January, 2017
The 4th GFS International Scientific Conference 217
Slovenia
Portoroz
 
26-29 January, 2017
Emitt (20th East Mediterranean International  Tourism and Travel Exhibition)
Turkey
Istanbul
 
2-4 February, 2017
Kerala Business to Business Meet 2017
India
Kerala
 
12-14 February, 2017
Kuwait Medical Tourism Conference&Exhibition 
Kuwait
Kuwait
 
25-27 February, 2017
Global Healthcare Travel Forum 2017
Jordan
Amman
 
28 February - 2 March, 2017
7th HTI Health Tourism Industry Conference
Croatia
Rovinj
 
3-4 March, 2017
IHTC 2017
India
Bangalore
 
7-9 March, 2017
The World Medical Tourism Conference 
India
New Delhi
 
14-16 March, 2017
Mitt, Intermed
Russia
Moscow
 
14-16 March, 2017
Medical Specialized Forum 
Ukraine
Кiev
 
14-16 March, 2017

Beauty Expo



Ukraine  
Кiev
 
17-18 March, 2017
MedShow
Russia
Мoscow
 
24 March, 2017
Medical Institution Conference. "Owner and manager: two views"
Ukraine 
Kiev
 
30 March - 2 April, 2017
ExpoMED Eurasia 2016
Turkey
Istanbul
 
4-6 April, 2017
IMTEC.Oman.2017
Oman
Muscat
 
4-6 April, 2017
MedExpo Kyrgyzstan
Kyrgyzstan
Bishkek
 
4-6 April, 2017

23th Medical exhibition "GalMED

"
Ukraine 
Lviv
 
6-8 April, 2017
16th Azerbaijan International Travel and Tourism Fair
Azerbaijan
Baku
 
15 April, 2017
Medical Tourism Excellence Awards 
India
Dehli
 
24 - 27 April, 2017
IMTJ Medical Travel Summit 2017
Croatia
Opatija
 
25-27 April, 2017 
Healthcare Travel Expo
Ukraine 
Kiev
 
25-27 April, 2017
TIHE
Uzbekistan
Tashkent
 
30 April - 1 May, 2017
Destination Health: The Medical Travel Summit USA
USA
Washington
 
8-10 May, 2017
5th Edition of Saudi Health Exhibition & Congress
Saudi Arabia
Рияд
 
19-21 May, 2017

Shanghai CMTF

China
Shanghai
 
17-19 May, 2017 
Kazakhstan International Healthcare Exhibition (KIHE)
Kazakhstan
Almaty
 
7-9 June, 2017
Africa Health
South Africa
Johannesburg
 
29-30 September, 2017
23th Azerbaijan International Healthcare Exhibition (BIHE)
Azerbaijan
Baku
 
2-4 October, 2017
10th World Medical Tourism & Global Healthcare Congress (WMTC) 
USA
Washington
 
3-5 October, 2017
MTEC.Kiev - International Medical Tourism Exhibition and Conference 
Ukraine 
Кiev
 
17-19 November, 2017

7

th China International Medical Tourism Fair 
China
Beijing
 
Past FAM Trips 2016
Visiting medical centers of Greece 2016
Visiting medical centers of Latvia 2016
Visiting medical centers of Bulgaria 2016
Visiting medical centers of Croatia 2016
| | | | | |
| --- | --- | --- | --- | --- |
| Dates | Event | Сountry | City | Status |
| 11-13 January, 2016 | Saudi Medical Tourism | Saudi Arabia | Riyadh |  Passed |
| 18-20 January, 2016 | | | Muscat |  Passed |
| 25-28 January, 2016 | Arab Health | UAE | Dubai |  Passed |
| 28-31 January, 2016 | Emitt (19th East Mediterranean International  Tourism and Travel Exhibition) | Turkey | Istanbul |  Passed |
| 3-4 March, 2016 | 6th HTI Health Tourism Industry Conference | Austria | Vienna |  Passed |
| 6-8 March, 2016 | China International Health, Wellness and Fitness Expo | China | Shanghai |  Passed |
| 11-13 March, 2016 | Medical Fair India 2016 | India | Mumbai |  Passed |
| 13-15 March, 2016 | Kuwait Medical Tourism Conference&Exhibition  | Kuwait | Kuwait |  Passed |
| 13-16 March, 2016 | Elaj - International Health and Medical Treatment Expo  | Оman | Muscat |  Passed |
| 18-19 March, 2016 | MedShow | Russia | Moscow |  Passed |
| 23-26 March, 2016 | Intermed | Russia | Moscow |  Passed |
| 23-25 March, 2016 | | Ukraine | Kiev |  Passed |
| 24-27 March, 2016 | ExpoMED Eurasia 2016 | Turkey | Istanbul |  Passed |
| 7-9 April, 2016 | Azerbaijan International Tourism&Travel Fair (AITF) | Azerbaijan | Baku |  Passed |
| 13-15 April, 2016 | | Ukraine | Lviv |  Passed |
| 14-15 April, 2016 | | | Prague |  Passed |
| 19-21 April, 2016 | Healthcare Travel Expo | Ukraine | Кiev |  Passed |
| 11-13 May, 2016 | | Kazakhstan | Almaty |  Passed |
| 24-26 May, 2016 | IMTJ Medical Travel Summit  | Spain | Madrid |  Passed |
| 8-10 June, 2016 | Africa Health | South Africa | Johannesburg |  Passed |
| 15-18 June, 2016 | International Conference "Can the silver economy be golden?" | Poland | Busko-zdroj |  Passed |
| 31 August - 2 September, 2016 | MEDICAL FAIR ASIA 2016 | Singapore | Singapore |  Passed |
| 18-20 September, 2016 | 22nd Azerbaijan International Healthcare Exhibition (BIHE) | Azerbaijan | Baku |  Passed |
| 25-28 September, 2016 | 9th World Medical Tourism & Global Healthcare Congress (WMTC)  | USA | Washington |  Passed |
| 4-6 October, 2016 | MTEC.Kiev - International Medical Tourism Exhibition and Conference  | Ukraine | Kiev  |  Passed |
| 9-10 October, 2016 | IMTEC.Dubai (International Medical Travel Exhibition and Conference) | UAE | Dubai |  Passed |
| 9th of December, 2016  | The First International Sport medicine and Rehabilitation Forum  | Ukraine  | Kiev  |  Passed |
Events 2015
Dates

Event

Country

City

Status

19-21 January, 2015

Oman

Muscat

 Passed

22-25 January, 2015

Emitt (19th East Mediterranean International  Tourism and Travel Exhibition)

Turkey 

Istanbul

 Passed

26-29 January, 2015

Arab Health

UAE

Dubai

 Passed

11-12 February, 2015

Kazakhstan Healthcare 2015

Kazakhstan

Almaty

 

Passed

27-28 February, 2015

Moscow MedShow

Russia

Moscow

 Passed

11-13 March, 2015

Ukraine

Kyiv

 Passed

11-14 March, 2015

Greece

Athens

 Passed

13-14 March, 2015

International exhibition "Treatment in Russia and abroad"* 

Russia 

Samara

 Passed

16 March, 2015

Kuwait Medical Tourism Conference & Exhibition

Kuwait

 

 Passed

21-23 March, 2015

Medical Fair India 2015

India

New Delhi

 Passed

26-29 March, 2015

ExpoMED Eurasia 2015

Turkey

Istanbul

 Passed

14-16 April, 2015

TIHE (Tashkent International Healthcare Exhibition)*

Uzbekistan

Tashkent

 Passed

15-16 April, 2015

IMTJ Medical Travel Summit 2015

Great Britain

London

 Passed

15-17 April, 2015  

Ukraine

Kyiv

 Passed

15-17 April, 2015  

International Medical Forum "Innovations in medicine - healthcare of nation" 

Ukraine

Kyiv

 Passed

16-18 April, 2015

Міжнародна виставка "Подорожі та туризм" 

Russia

Novosibirsk

 Passed

21-23 April, 2015

Ukraine

Lviv 

 Passed 

13-15 May, 2015

KIHE (22nd Kazakhstan International and Healthcare Exhibition)*

Kazakhstan

Almaty

 Passed 

30-31 May, 2015

Jordan

Amman

 Passed 

18-21 June, 2015

Taiwan International Medical & Healthcare Exhibition

Taiwan

Taipei

 Passed 

3-5 September, 2015

2nd Istanbul Medical, Health, Geriatrics, Termal, Spa & Wellness Tourism Fair and Congress

Turkey

Istanbul

 Passed 

9-11 September, 2015

MEDICAL FAIR ASIA 2014

Singapore

Singapore

 Passed 

18-20 September, 2015

BIHE (21st Azerbaijan International Healthcare Exhibition)*

Azerbaijan

Baku

 Passed 

27-30 September, 2015

World Medical Tourism & Global Healthcare Congress

USA

Orlando

 Passed 

29 September - 1 October, 2015

MTEC.Kiev (3rd Medical Travel Exhibition and Conference.Kiev)*

Ukraine

Kyiv

 Passed 

7-8 October, 2015

IMTEC.Dubai (3rd International Medical Travel Exhibition and Conference)*

UAE

Dubai

 Passed 

14-17 October, 2015

The 8th European Public Health Conference

Іtaly

Milan

 Passed

20-22 October, 2015 

Ukraine

Kyiv

 Passed


7-8 December, 2015

Medical Tourism Congress 

Mexico

Puerto-Vallarta 

 Passed
* - Events supported by Global Healthcare Travel Council
Events 2014
Dates

Title of event

Country

City

Venue

Сondition

Date of start

Date of expire

5 March

6 March

UAE

Dubai

Dubai International Convention & Exhibition Center

Passed

17 April

 18 April

Oncoplastic surgery of breast cancer

Ukraine

Kiev

Gospitalna str, 4

Passed

10 May

11 May

Great Britain 

London

London Olympia

Passed 

14 May

16 May

Kazakhstan

Alma-Aty

IEC "Atakent"

Passed 

25 September

27 September

Azerbaijan

Baku

Baku Expo Center

Passed 

30 September

2 October

MTEC.Kiev 2014 (Medical Travel Exhibitionand Conference.Kiev)*

Ukraine

Kiev

International Exhibition Center

Passed 
 * - Events supported by GHTC

IMTEC 2014, taking place in Dubai, is the medical travel event that provides a platform to network with the entire global market within one place over 2 days, thus saving you huge amounts of time, money and hassle.
Nowadays people travel abroad to receive better medical, dental and surgical procedures. This is due to the affordability, better facilities or higher levels of quality care that can be found around the globe. IMTEC 2014 in Dubai is the venue for the global medical travel industry to meet, do business, network and formulate best practice under one roof.
Conference: International Medical Travel Exhibition and Conference (IMTEC)
Venue: Dubai International Convention and Exhibition Centre, UAE
Dates: 5-6 March 2014
IMTEC conferences: Promoting and exploring the potential of medical tourism
IMTEC conferences are designed as open platforms to promote and explore the potential of medical tourism in specific countries and regions.

The objective of IMTEC medical travel conferences is to network with all decision makers, providers, intermediaries and supporting functions of a medical traveler case. This relates to inbound as well as outbound global medical travel. A special focus is on cross-border healthcare and the promotion of customer interests such as the right for patient mobility in Europe.
Key IMTEC conference issues
Legal and ethical aspects of medical travel
Insurance perspective of medical travel and pricing
Market trends and mechanics
Country and region specific topics
Regulations and supranational standardisation in global healthcare
Patient safety and quality of healthcare
Future of medical tourism
Customer perspective of healthcare travel
Marketing/promotion of medical tourism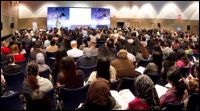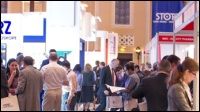 Exhibit with IMTEC and raise your company's profile
Exhibiting with IMTEC provides an outstanding combination of networking and corporate branding opportunities. It's an excellent opportunity to promote your company's profile among the influential decision-makers in the medical tourism industry.

Participation in the IMTEC 2014 exhibition will strengthen global awareness of your products and services to an audience of important decision-makers. More importantly it will confirm your position as an industry leader.

IMTEC brings together the leaders in the medical tourism industry at an event designed to create maximum interaction and networking opportunities. IMTEC is a forum where governments, hospitals, tourism authorities insurance services, consultants can promote their brands, meet potential customers and entertain existing clients.

Align your brand with this exceptional and exclusive global event. Present your products and services in a dynamic and interactive environment, and send a clear message to all of your stakeholders.
Why exhibit at IMTEC?
Meet the Commissioners of Medical Travel (CMT) who are qualified investors in overseas patient treatment
Network and meet with industry professionals and decision-makers from around the globe
Target decision-makers who are potential users of your services
Have the opportunity to present and discuss your facilities or services with industry leaders
Benchmark your organisation's strengths against other medical tourism providers
Take part in pre-arranged meetings for exhibitors with their target audience
Promote your medical tourism services and facilities to an international audience
Increase awareness of your organisation to key stakeholders within the field of medical travel