Orthopedics and traumatology in clinics in Poland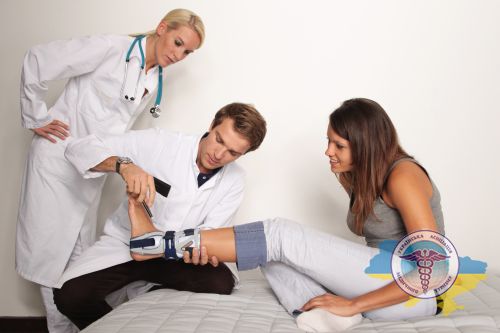 Medicine in Poland today fully complies with European standards. And one of the most developed medical areas in the country is orthopedics.
Orthopedics in Poland do not too advertise their capabilities. But despite the lack of advertising, patients in many countries have heard about Polish orthopedic clinics and are striving to get here for treatment. Knowing about the level of development of traumatology in Poland, a lot of people come to countrz to heal various injuries and their consequences.
Also in Poland, orthopedic surgery is well developed: in Polish clinics operations are carried out to replace the joints, to remove intervertebral hernia, to repair the ligaments. After the main treatment, patients can undergo a rehabilitation course, which significantly reduces recovery time.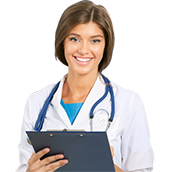 Want to know how much the treatment costs?
Answer a few questions and get preliminary information about the cost of diagnosis and treatment!
What areas of orthopedics are especially developed in Poland?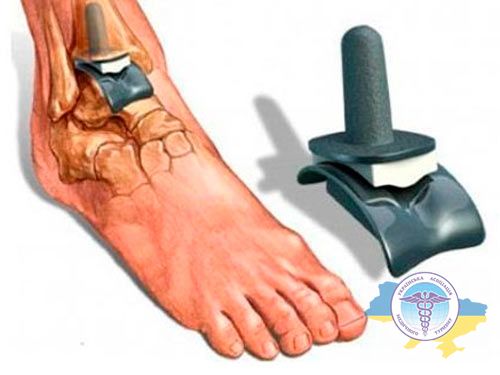 Orthopedic clinics in Poland specialize in:
Endoprosthetics of joints, including the ankle, which is not often performed in other countries;
Spinal surgery;
Shoulder joint operations;
Prosthetics;
Treatment of foot and leg diseases;
Treatment of sports injuries;
Therapy of tumors of the joints.
Also in Poland, children's orthopedics is well developed.
All patients are fully examined. Thanks to modern diagnostic equipment, doctors receive complete information about the state of the patient's musculoskeletal system. This allows you to assign the correct treatment and achieve positive results as soon as possible.
Advantages of Polish orthopedic clinics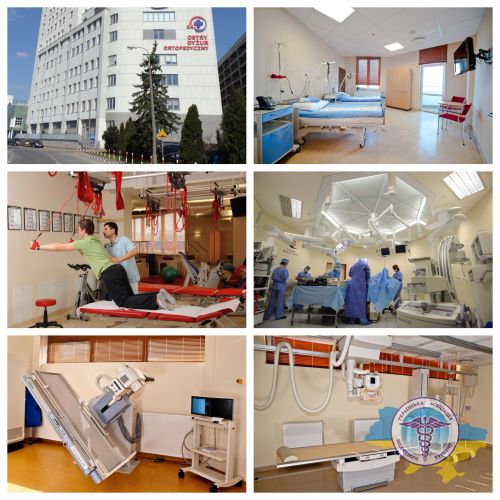 The secret of the success of orthopedics in Poland is to use good equipment for diagnosis and the creation of special treatment programs. The introduction of various diagnostic innovations significantly reduces the risk of misdiagnosis and increases the chances of recovery even in the most difficult cases.
For many years, trauma clinics in Poland have been popular for patients from around the world. Compared to other European countries, treatment in Poland has several important advantages.
The main ones are:
Both public and private clinics fully comply with international and European standards;
High level of qualification of specialists who constantly improve their professionalism. Many doctors are engaged in scientific research, introducing their own discoveries into practical work;
The absence of queues for the passage of diagnostic and therapeutic procedures;
Accessibility of medical centers: most of them in Warsaw and other cities are easily accessible from the airport or railway station.
And the most important advantage is the price. In most cases, the cost of treatment in Poland costs up to 80% cheaper than in the USA, Israel and European countries. At the same time it is not worse in quality.
Prices in centers of orthopedics and traumatology in Poland
Orthopedic centers in Poland indicate the following cost of services:
Reconstruction (plastic) of the knee joint ligament ACL is a surgical method of repairing the ligament in case of injury. Cost - from 2600 €;
Complete reconstruction of the knee joint - most often performed with arthritis, when other methods do not allow repairing damage. Price - from 9500 €;
Knee arthroscopy is a sparing surgery to treat the knee joint. Cost - from 1650 €;
Reconstruction of the hip joint is a complex of sequentially performed surgical interventions. Cost - from 11,400 €;
Treatment of spinal fractures can be conservative and using surgical methods. Price - from 7200-16300 €.
The final cost depends on the patient's condition and the results of the full examination.