Minimally Invasive Surgery in Austria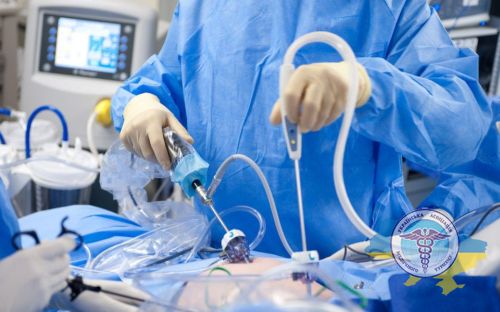 Minimally invasive surgery is a special type of surgical treatment characterized by minimal intervention in the human body. Minimally invasive surgery is also called laparoscopy and thoracoscopy. It differs from the traditional surgery by absence of large incisions on the patient's body. Surgical intervention is carried out using miniature instruments and special equipment through small punctures or incisions 5-10 cm long into which mini-cameras are inserted.
This innovative method of surgical treatment is actively used in clinics in Austria. Austrian experts are fluent in techniques for conducting this type of surgical intervention. Minimally invasive surgery in Austria is carried out in the treatment of various diseases: gynecological, pathologies of the gastrointestinal tract, oncological and many others.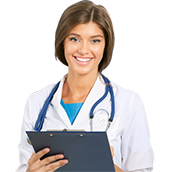 Want to know how much the treatment costs?
Answer a few questions and get preliminary information about the cost of diagnosis and treatment!
Benefits of Minimally Invasive Surgery in Austria
The duration of the minimally invasive surgery in Austrian clinics is small;
Damage of nerve tissue is excluded;
During minimally invasive surgery, the risk of complications in the postoperative period is reduced to zero;
Pain after surgery and during the recovery period is not common;
The healing process in the postoperative period is faster;
Patient mobility is restored earlier due to minimal damage to muscle tissue;
The size of the scars after healing of punctures and incisions through which surgery is performed during minimally invasive surgery in Austria is small or completely absent;
Duration of stay in Austrian clinics during minimally invasive surgery is less than with traditional surgery;
Various kinds of diseases are treated via laparoscopy;
There is no need for a blood transfusion after surgery. This is due to the use of modern technical means (ultrasonic scalpel, ultrasonic scissors, high-frequency current when performing vaporization of tissue), which allow minimal bleeding.
What diseases is minimally invasive surgery effective for?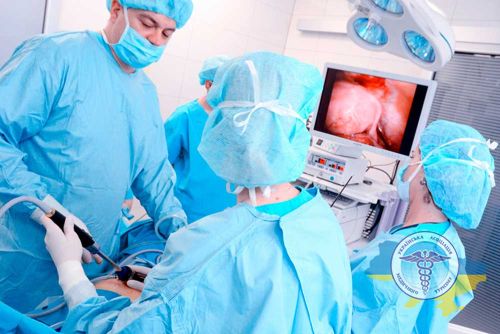 Minimally invasive surgery is effective in the treatment of various diseases:
Genitourinary system: bladder, ureter, kidney, prostate, uterus, etc. Their treatment in the framework of minimally invasive surgery is carried out by the laparoscopic method;
The organs of the gastrointestinal tract. In the process of laparoscopy in Austria, doctors excise the affected areas, pathological tissues, neoplasms, if necessary, performing plastic surgery of the digestive system;
The colon, rectum and anus. Surgeons use laparoscopy to treat these organs. If necessary (upon detection of a tumor, prolapse of the intestine and similar situations), the affected area of the intestine, intestinal plastic and other types of operations are excised;
Oncology. Before resorting to minimally invasive surgery techniques, specialists perform a patient examination to determine if they will be effective for a this case of cancer. Such operations are used to detect malignant tumors at the initial stage of development;
Inguinal hernia. For its treatment, as well as the treatment of postoperative hernias, their excision is performed by the endoscopic method. During this procedure, punctures or small incisions are made in the inguinal region through which endoscopic instruments are inserted;
Obesity. As part of minimally invasive surgery, the treatment of overweight patients involves the use of sleeve gastroplasty, gastric banding, and the introduction of a special balloon into the stomach that fills a certain volume of the stomach and promotes rapid saturation.
Diagnosis as an obligatory step before laparoscopy in Austria
In Austrian clinics, before the laparoscopy, a full examination of the patient is mandatory. Its purpose is to confirm the disease, clarify it, determine localization, and also to identify the effectiveness of minimally invasive surgery.
For the examination, ultrasound devices, computer and magnetic resonance imaging scanners, minimally invasive research methods (laparoscopic and endoscopic) are used to examine organs and tissues, identify any pathologies, their severity and neglect, detect neoplasms, determine their structure and location. If necessary, a biopsy is performed to determine the type of tumor and its malignancy.
Only after a comprehensive examination of the patient, specialists of Austrian clinics decide on the feasibility of treatment with minimally invasive surgery, choose a strategy for eliminating the identified disease, which is corrected during laparoscopy.