February, 23-25
2022
Ukraine + international
Offline + Online
B2B & B2C effective format
A PROFESSIONAL EVENT FOR THE SERIOUS MEDICAL TOURISM MARKET PLAYERS
We changed the format of the traditional conference and business meetings 
to increase the efficiency of your visit to the southern Ukrainian capital.
Conference and panel discussions
WHO IS INVITED ON MEDICAL TOURISM WORKSHOP
Only professional suppliers and buyers who work in the field of medical tourism
15+ SUPPLIERS
♦ Medical service companies
♦ Associations and Clusters
50+ BUYERS
♦ Doctors
♦ Medical tourism providers
♦ Tour Operators
♦ Assistance companies
♦ Insurance companies
♦ Private Diagnostic Centers
♦ Internet portals
Participating countries:
Germany, Austria, Italy, Turkey, Israel, Lithuania, Spain, Ukraine and others.
OPPORTUNITIES FOR YOU ON MEDICAL TOURISM WORKSHOP
◊ Meet with a large number of professional buyers from Kyiv and from all over Ukraine, find new partners. Number of buyers 50+
◊ Accept applications for treatment immediately during meetings
◊ Make negotiations in a convenient format "face to face" in a comfortable hotel environment
◊ Make a presentation to a large audience - increase interest in your services
◊ Take part in a panel discussions and demonstrate your competence
◊ Consult patients
◊ Get contacts of all participants of the event to complete it
◊ Choose the opportunity to brand your perticipation in the event to stand out from others
 Extend the range of partners, establish prospective contacts

 Increasing the potential partners' loyalty

 Applications from the patients

 Recognition of your company in Ukraine

 Recognition of your specialists and treatments

 The latest up to date information about a medical and health tourism in Europe and Ukraine
◊ Experienced organizers: DoctorGEO and UAMT are the big players in the medical tourism market in Ukraine and CIS
◊ We have strong partnerships with medical tourism agents


◊ Great potential: visa-free regime with the European countries has opened many opportunities for Ukrainian patients
For non-residents - you can see famous sights, walk around the wonderful city and try authentic local cuisine!
FEEDBACK FROM PARTICIPANTS OF PREVIOUS MEDTW.UKRAINE
→ "Early birds" discounts
before 7th of January 2022;


→
Discounts for UAMT members & DoctorGeo partners;
→ If you are sharing a table with a partner, its 60% additional price;


→
Applications will be accepted in order to the filled and signed form.
REMAINING TIME TO MEDTW.UKRAINE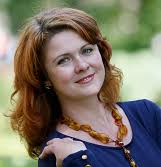 Natalia Strokovska,
Director DoctorGEO, Health Tourism Expert on CIS countries
DoctorGEO - is a Russian-language analytical platform
with information about the treatment and rehabilitation abroad for the citizens of CIS countries. Printed DoctorGEO&SPA magazine - it's a publication for the VIP clients and industry professionals with current information on medical tourism. DoctorGEO also appears as a partner and organizer of the business events in the field of medical tourism for the medical clinics, insurance companies, medical agents, practicing doctors. The company operates since 2012.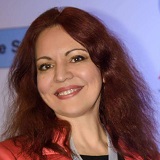 Violetta Ianyshevska,
President UAMT, the international expert of medical tourism, President of the Global Healthcare Travel Council
UAMT is the international association what successfully develops
the Medical Tourism industry and has over 5 years of successful experience in the healthcare sector. UAMT is joins of the Top-hospitals, healthcare and medical tourism clusters, leading companies which provide medical tourism services from around the world (14 countries). The main goal of UAMT is development of medical tourism and international collaboration between players of this market. UAMT is one of a founding and of active member of the Global Healthcare Travel Council. UAMT has worked with hospitals around the globe in developing healthcare clusters and international patient departments for long-term international strategic plans.
PARTNERS AND SPONSORS PREVIOUS MEDTW.Ukraine
Event location will be indicate