Private oncology clinics in Ukraine
In Ukraine  specialized private oncology clinics are well-developed nowadays and offer services of the prevention, diagnostics, treatment, rehabilitation, supervision, maintenance and support  the patient with using international standards of evidence-based medicine. Clinics are equipped with the latest equipment, they use the latest advances in molecular biology and nuclear medicine, which allows to introduce advanced  treatment and diagnosis technology, also set clinic's  in line with the leading cancer center in the world. The clinics apply the latest methods of medication, chemotherapy and radiation therapy.
Advanced technology equipment
In Ukraine, there are some high-technology systems, such as the CyberKnife, linear accelerators of the latest generation, scintillation gamma camera, modern CT scanners, the radiowave surgery devices of new generation, etc.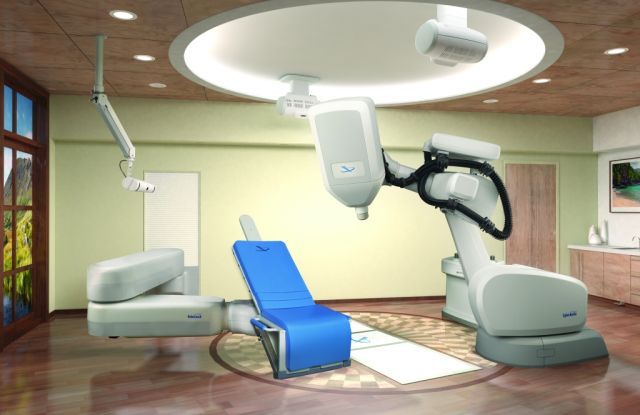 CyberKnife

is the modern radiosurgery system for the most efficient and comfortable treatment of cancerous tumors.

 Latest model 

CyberKnife, CyberKnife G4, allows non-surgical treatment of tumors even in inaccessible places for traditional surgery.
Unique complex for stereotactic biopsy Lorad Multi Care Platinum, used to diagnose inaccessible formations in breast, allows to obtain material for histological examination (biopsy) under X-ray control  in an outpatient setting  and under local anesthesia.

 

Linear accelerator of  last generation - Elekta Synergy, works on the principle of IMRT (intensity simulated radiotherapy), protects against the irradiation of healthy tissues.
Modern scintillation gamma camera is a sophisticated computer-scintigraphic complex, allowing to receive, store and process images of separate organ, system, or the entire body.

Single photon-emission computed tomography (SPECT) with bone scan with 3D-reconstruction of image can detect and differentiate further to 30% of lesions compared with conventional modes.

Intrabeam™ - system for intraoperative irradiation of the breast - is used for and directed and high-radiation therapy during breast-conserving breast surgery.
Modern high-energy linear accelerator Clinac 2100C Varian, the latest generation of devices for remote pre-and postoperative radiation therapy of malignant tumors of all localizations, allows to select an individual for each patient dose and radiation mode, provides the opportunity to direct a light beam directly to the tumor and minimize the negative effects on healthy tissue.

Apparatus "Surgitron" is used for the treatment of cervical pathology. It is a modern non-traumatic surgery technique without violating the anatomical structure of the surrounding tissues.

Vacuum aspiration biopsy is a modern alternative to surgical removal of fibroadenomas and made by machines Senosonix (USA).

The most modern Magnetic Resonance Imaging Toshiba 1,5 T Vantage Atlas allows to carry out a full range of  magnetic resonance imaging diagnostics with millimeter increments, which allows to detect minimal metabolically active areas.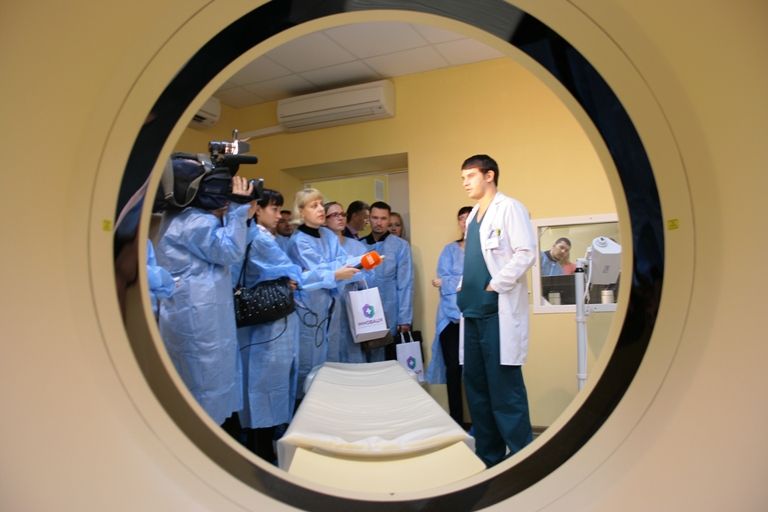 Positron emission tomography (PET) is  imaging technique used in diagnostics and biomedical research.
Therapies
Modern methods of treatment, such as chemotherapy, radiation therapy, combination therapy, based on international standards of treatment that were developed and approved by oncology communities in Europe and the USA. Combined radiological treatment of primary and secondary tumors is the using stereotactic radiosurgery and radiation therapy, chemotherapy in one treatment cycle. This gentle method for the patient requires careful planning of the entire course of treatment, paying attention to the preliminary studies on the clinic's modern equipment.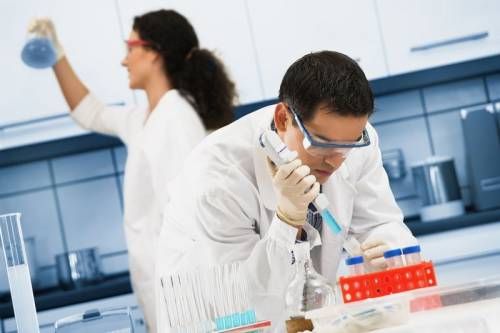 Diseases
Ukrainian private oncology clinics are equipped with high-tech equipment, equipment for diagnosis and treatment of precancerous diseases, such as fibroids, fibroadenomas and cancers, such as acute and chronic blood cancer, leukemia, Hodgkin's disease, lung cancer, breast cancer, esophageal cancer, thyroid cancer, head and neck cancer, prostate cancer, bladder cancer, testicular cancer, renal cancer, cervical cancer, ovarian cancer, brain cancer, melanoma, pancreatic cancer, liver cancer, cancer of the central and peripheral systems and others.
Laboratories
Each clinic has its own the newest laboratory equipped with modern equipment, which employs highly qualified personnel. Laboratory researches conducted at the advanced laboratory equipment in strict compliance with all processes, in accordance with approved procedures.

Doctors
Doctors regularly improve their professional skills in the best foreign oncology clinics, trained on modern equipment. Highly qualified doctors provide treatment based on international standards that have been developed and approved by the oncology communities in Europe and the USA.
According to standards of medical treatment performed in Austria, treatment in Israel, the treatment in Switzerland, treatment in Germany and other well-developed countries. Some clinics operate on a permanent basis as the leading foreign specialists.
In modern private oncology clinics staffed by doctors with no less than 10-year-old clinical work experience, have successful experience in complex operations on the newest equipment. Highly qualified specialists implement and use innovative medical technologies in developing many of which were directly involved. All of these factors minimize the possibility of medical errors and ensure patients to conduct rapid diagnostic, an accurate diagnosis and make the optimal treatment protocol, and hence promote the rapid recovery of the patient.
Virtually the entire top management, physicians possess two or three languages, including English and German. If it is necessary - patient can be  provided by an interpreter.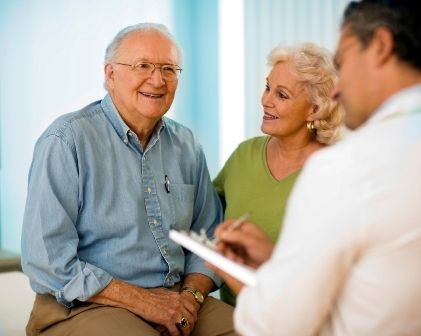 Comfort. Patients.
Ukrainian clinics are located in wonderful environmentally-friendly forest areas with clean air and a lovely atmosphere which promotes a more rapid recovery of the patient. Conveniently located enclosures, beautifully appointed chambers,  perfect service provide maximum patient's psychological and physical comfort. Thanks structured and synchronized operation of all offices, clinics virtually no queue to cabinets, which allows to maintain confidentiality if it is necessary. When patient visit the clinic, he is accompanied by a personal assistant, and when patient starts  treatment, the personal oncologist will help him.
Patients who are in urgent need of first aid or emergency examination, they can take advantage of a day hospital. If necessary, provide assistance to patients in the field of genetics, psychology.
 in recent years modern Ukrainian private oncology clinics develop both: outgoing and incoming medical tourism. In clinics set up special departments to provide service for foreign patients, namely help patients and their families in planning a visit to the clinic, including hospital staying, and for their families - the settlement in the hotel.