Price for treatment in neurosurgery centers in Poland
Neurosurgery in Poland is a relatively young branch of medicine that deals with the treatment and diagnosis of diseases of the nervous system: peripheral and central. For this purpose, special high-precision medical equipment and the latest achievements of science are used.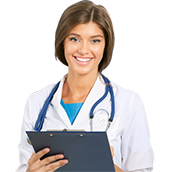 Want to know how much the treatment costs?
Answer a few questions and get preliminary information about the cost of diagnosis and treatment!
What diseases are treated in neurosurgical clinics in Poland?
Leading neurosurgery clinics in Poland are struggling with the following diseases:
Traumatic brain injury. In this area of neurosurgery, therapy includes: intracranial surgery of hematomas, treatment of skull base fractures, open injuries with fluid infiltration (including gunshot wounds), skull fractures, replenishment of defects of the skull bones (plastic surgery);
Diseases of the brain. Cerebrovascular diseases are eliminated - an operation to remove the aneurysms inside the skull. Polish neurosurgery centers perform such complex surgical interventions through the use of special microsurgery and an operating microscope. The effect is to save lives by protecting the patient from repeated hemorrhages;
Intracranial neoplasms. When tumors inside the skull are identified, radical surgical procedures are performed to remove malignant tumors of the cerebellum and brain. Pituitary tumors are usually operated with a minimally invasive method of access through the nasal cavity. This access provides a very good cosmetic result (without visible scar) and allows you to radically remove malignant tumors that cause endocrine disorders and loss of vision;
Operations on the brain and spine. Performed in cases of inflammatory changes, rheumatoid arthritis (RA), post-traumatic lesions and tumors.
What treatments do Polish neurosurgeons use?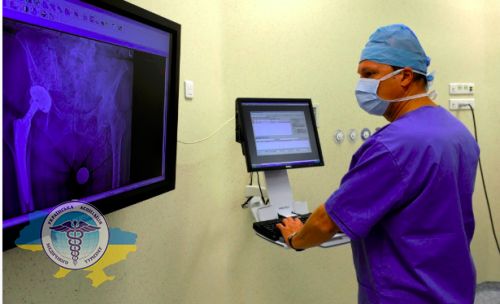 Polish neurosurgeons use the following methods of treatment and diagnosis:
Surgical treatment of vascular malformations of the CNS (aneurysm, hemangioma of the brain and spinal cord). Operations are performed using intraoperative monitoring of the function and location of functionally important centers of the central nervous system;
Intravascular therapy of intracranial aneurysms. Endovascular procedures are performed using the most modern methods: GDC - detachable coils, springs and intracranial microstats;
Elimination of pituitary tumors. In conjunction with the Endocrinology Clinic, combined treatment of pituitary adenomas is carried out: drugs and surgical (transcranial);
Treatment of tumors: spinal cord and brain, base of the skull, removal of orbital tumors;
Treatment of neuromas (neurootological syndrome, which allows to remove large tumors that were previously considered inoperable);
Surgical restoration of hearing in multiple brain tumors by installing hearing implants;
Neurosurgical diagnosis and surgical treatment of drug-resistant epilepsy. Operations are performed to remove temporary and constant epileptic foci;
Early neurorehabilitation of patients after the most serious operations.
Prices for treatment with Polish neurosurgeons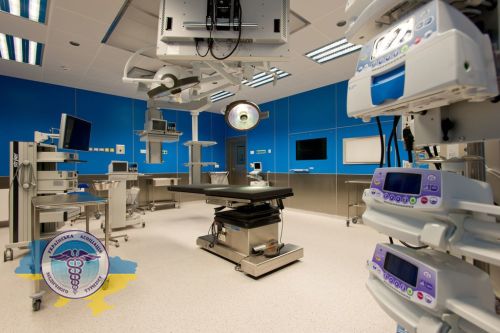 The price of a neurosurgical operation is affected by its complexity, the level of the clinic, the specialist, the type of surgery, the use of special equipment and materials. The cost of neurosurgery in Poland is significantly lower than in other European countries and Israel, and even more so in the United States. At the same time, the quality of the services provided is at the highest level.
At the moment, treatment in Poland has become even easier and more profitable for Ukrainians, since a visa for entering the European Union countries is no longer required for residents of Ukraine.