WORLDWIDE EVENT IN MEDICAL TOURISM!
16 - 18 OF JUNE 2021, KYIV, UKRAINE
The highest level of participants, recognized world experts in the industry, government officials, heads of specialized associations and medical tourism companies from many countries of the world!
DON'T MISS A CHANCE TO PARTICIPATE!
Buyers' visits to the Ukrainian clinics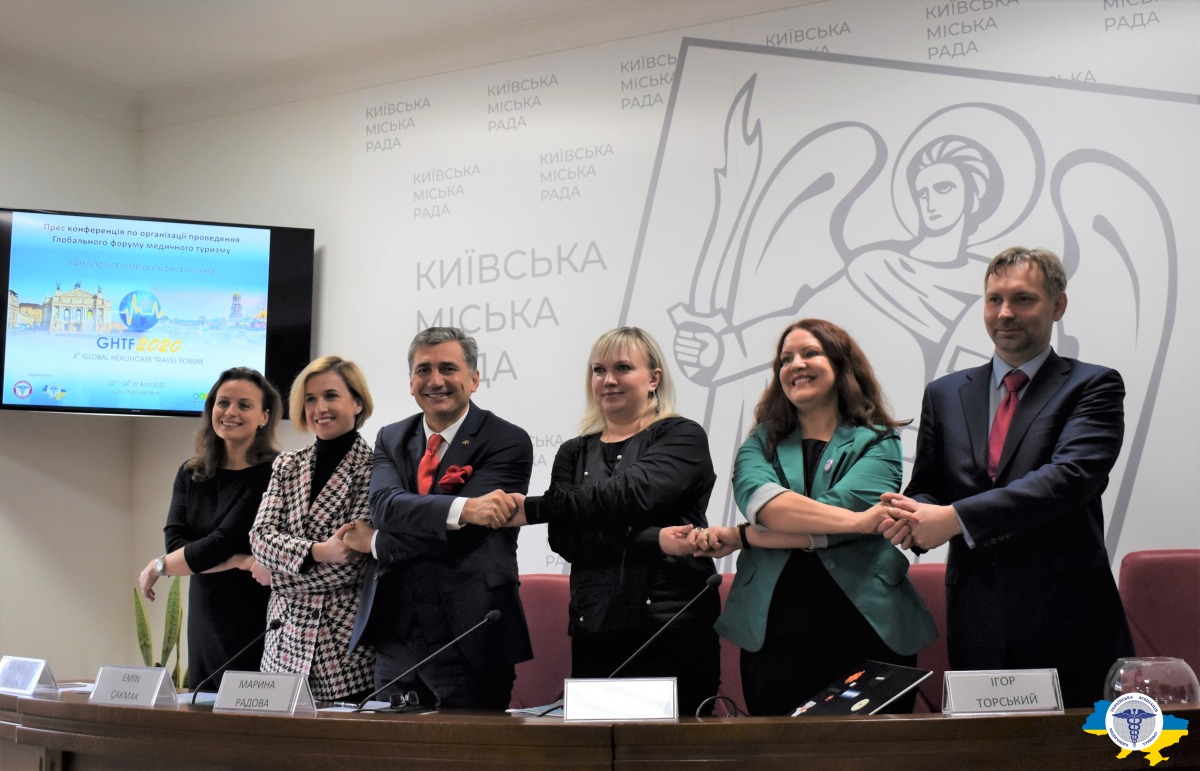 GOVERNMENTAL AND REGIONAL STATE ADMINISTRATION SUPPORT
Since the development of medical and health tourism is one of the priority areas for the development of the state economy,
◊ the GHTF forum was discussed and supported during the meeting on the development of medical tourism in Truskavets resort, chaired by the President of Ukraine Volodymyr Zelenskyy.
◊ Also, the GHTF is supported by the Kyiv State Administration, the capital of Ukraine.
◊ Moreover, GHTF is supported by both the executive authorities of Ukraine and the legislative.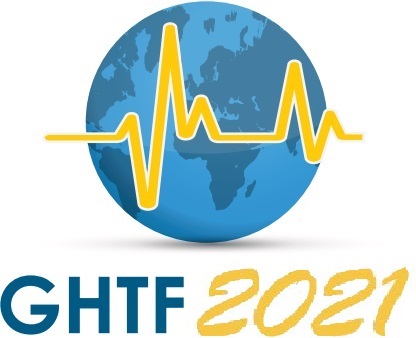 ABOUT GLOBAL HEALTHCARE TRAVEL COUNCIL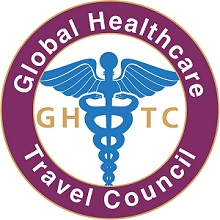 The Global Health Travel Travel Council was established on March 23, 2013 in Monaco immediately after the International Medical Travel Exhibition and Conference - IMTEC 2013 with the participation of 38 countries.
Ukraine, represented by the Ukrainian Association of Medical Tourism, has become one of the founding countries of the GHTC and over the next years has always taken an active position in its activities. This led to the fact that during the annual GHTC General Assembly in April 2019 in Baku, by open vote, Violetta Yanyshevska, the President of UAMT was elected as President of the GHTC and Ukraine was determined as the venue for the Global Forum of Medical Tourism GHTF 2020.
WHO IS INVITED TO THE GLOBAL HEALTHCARE TRAVEL FORUM
Representatives of the Presidential office of Ukraine, relevant ministries, regional and city administrations and professional suppliers and buyers working in the field of medical tourism.
50+ Service providers from Ukraine and from abroad
♦ Medical centers
♦ Specialized clinics  
♦ University hospitals
♦ SPA resorts and hotels
♦ Rehabilitation centers
♦ Medical service companies


♦ Associations and Clusters
80+ Foreign buyers
♦ Medical tourism providers
♦ Travel operators
♦ Assistant companies
♦ Insurance companies


♦ Internet portals
80+ Bayers from Ukraine
♦ Doctors
♦ Medical tourism providers 
♦ Travel operators
♦ Assistant companies
♦ Insurance companies


♦ Private diagnostic centers
Service providers from such countries
Germany

Austria

France

Switzerland

Turkey

Israel

Bulgaria

Lithuania

Ukraine

India
Buyers from such countries
European countries

Gulf Countries

Central Asian countries

African countries

Countries of the Caucasus

China
The Global Healthcare Travel Forum is a global platform for searching partners, signing cooperation contracts, as well exchang of experience and gaining new knowledge for medical and health tourism professionals.


The history of the Forum starts in 2013, when the Global Healthcare Travel Council was established in Monaco, an organization that unites not individual business structures, but specialized associations from many countries of the world and whose goal is to make the achievements of world medicine accessible to everyone. No wonder the GHTC slogan "Global Healthcare for all". That is why GHTC holds events that develop treatment areas in countries and their regions, and not just individual market players.


GHTC acts as the organizer, co-organizer or partner of many world medical tourism forums and as the main organizer of the GHTF forum, which has already taken place in previous years in Amman (Jordan), Dubai (UAE), Antalya (Turkey), Baku (Azerbaijan). During these events, a number of documents important for the development of medical tourism were adopted, and the holding of forums stimulated the development of local markets of the host countries.
Undoubtedly, holding the GHTF forum in Ukraine will also lead to a more active development of inbound medical tourism in Ukraine, attracting investment and the exchange of practical knowledge for market participants.


The GHTF Forum will host international
Visits to Ukrainian clinics, rehabilitation centers, sanatoriums

Exhibition of achievements of forum participants
At the GHTF exhibition is expected as national stands of GHTC member countries and medical tourism market participants from Ukraine, as the host country.
Participation in the exhibition as an exhibitor will be effective especially given the composition of the Forum participants, the participation of representatives of state authorities from Ukraine and other countries. It will underlines the Brand Awareness of your organization among other market participants, as well it is a good platform for deals and signing contracts.
Participation in the exhibition as a visitor will give you the opportunity to meet with representatives of international and Ukrainian medical centers, learn about their benefits and reach an agreement on cooperation.
Fill out an application and our staff will contact you to discuss the details.
The International Congress of Medical Tourism within the framework of GHTF.Ukraine covers a wide range of issues related to the development of medical and health tourism. Reports and participation in panel discussions are expected from world-recognized industry experts and representatives of state authorities both from Ukraine and from abroad.
The Medical Tourism Congress is extremely useful as:
◊ practitioners - find out the latest medical innovations and treatment methods that are used in leading clinics in the world
◊ managers of medical institutions - expand the circle of international partners, get information about international accreditation of medical institutions and the possibilities of medical insurance, develop inbound medical tourism
◊ travel agents and operators - get the opportunity to combine travel services with rehabilitation, treatment or rehabilitation and increase your competitiveness;
◊ medical tourism providers - learn about the latest trends, new areas of treatment and expand the circle of partners.
International B2B program of individual meetings of medical tourism service providers (clinics, health and rehabilitation centers, foreign provider companies with buyers - service recipients (doctors, representatives of medical and diagnostic centers, insurance and assistance companies, medical tourism providers).
The international B2B program is a very effective format for quickly finding partners and solving professional issues related to medical tourism.
The peculiarity of the international B2B program under the GHTF is that a large group of foreign buyers will come to Ukraine, which will be extremely effective for Ukrainian clinics, and there will also be a large number of buyers from Ukraine - for the development of cooperation with foreign providers of medical tourism services.
Fill out an application and our specialists will contact you to discuss the details.
This is a very effective format for the quick interaction of medical, rehabilitation and wellness centers with medical tourism providers, which will continue to strain their patients and clients to your organization.
Well-known expression: "It is better to see once than hear a hundred times!"
Demonstrate the benefits and achievements of your medical center and clear new customers!
Fill out an application and our staff will contact you to discuss the details.
FOR INFORMATION: CONGRESS SPEAKERS GHTF 2020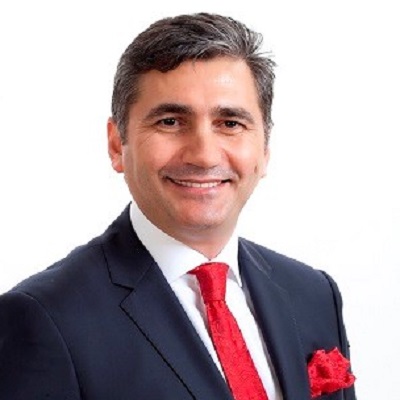 Mr.Emin Çakmak,
Founder and Honorary Chairman of the Global Healthcare Travel Council, Founding Chairman of the Turkish Healthcare Travel Council, Turkey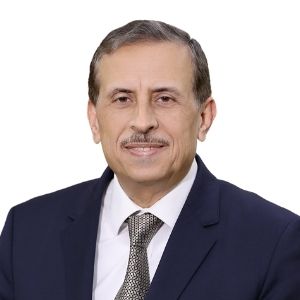 Dr. Fawzi Alhammouri,
Chairman of the Private Hospitals Association – Jordan Honorary President of the Global Healthcare Travel Council, Jordan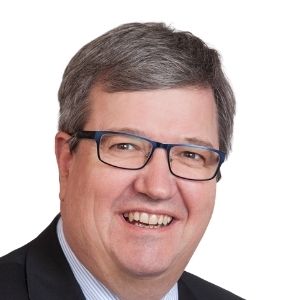 Lutz Lungwitz,
President of the German Medical Wellness Association Vice-President of the Global Healthcare Travel Council, Germany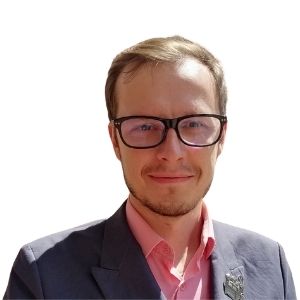 Kyrylo Dombrovsky,
The First Deputy Chairman of the State Agency for Tourism Development of Ukraine, Ukraine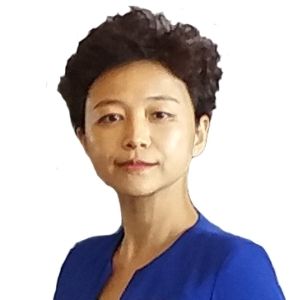 Jia Xiao Fang,
Secretary General of the Belt and Road Health Industry Federation President of China International Health & Medical Tourism Association (CIHMTA) Chairman of the World Health & Medical Tourism Conference and Expo, China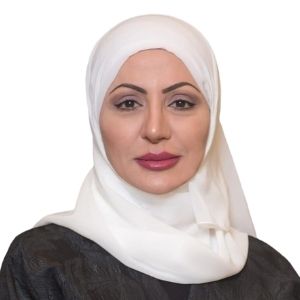 Laila Aljassmi,
Founder & CEO of Health Beyond Borders, UAE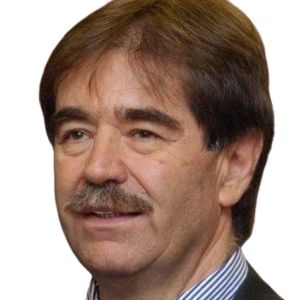 Dr. Miljenko Bura,
Founder Adriatic Health and Tourism Investment Forum, Ass Prof University Hospital Center Zagreb, Chief Division for Head and Neck Surgery, Croatia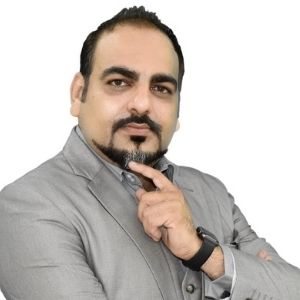 Dr Prem Jagyasi
Global Speaker & Trainer, Author & Publisher of 50+ Guides & Web Magazines, India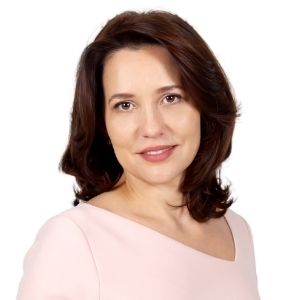 Maryna Honda,
Deputy Mayor of Kyiv city, Honored Lawyer of Ukraine, Ukraine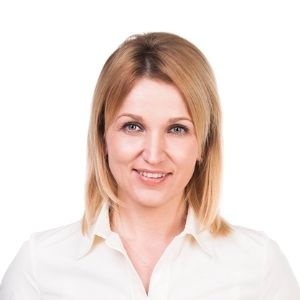 Victoriya Mukha,
Chairman of the Committee on Culture, Tourism and Information Policy Kyiv Public Council, Ukraine
Maryna Radova,
Head of Department on Tourism and Promotions, Kyiv City State Administration, Ukraine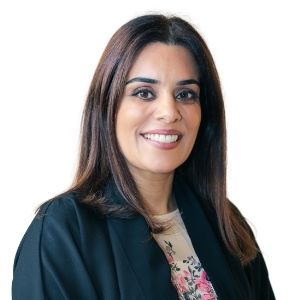 Linda Abdullah
Healthcare and Medical Tourism strategy advisor at Health Tourism Department, Dubai Health Authority, UAE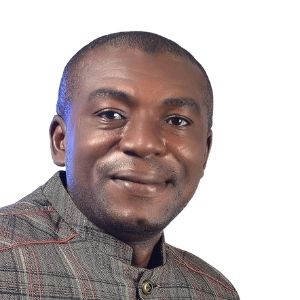 Usman Isah,
Emblem Travels and Tours, Nigeria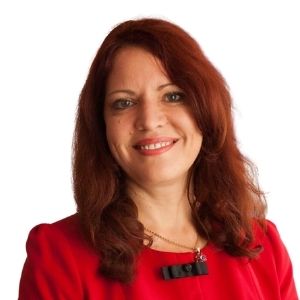 Violetta Ianyshevska,
Ukrainian Association of Medical Tourism, President Global Healthcare Travel Council, President, Ukraine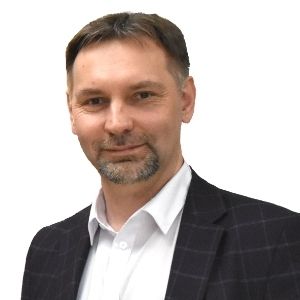 Igor Torskyy,
Ukrainian Association of Medical Tourism, Vice-President Global Healthcare Travel Council, secretary General, Ukraine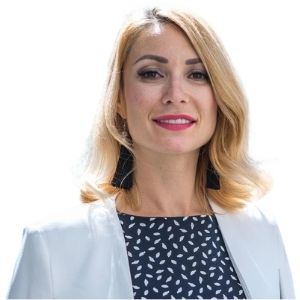 Anna Romanova,
Hospitality Industry Association of Ukraine, Executive Officer, Chairman of the Subcommittee of Resorts and Tourism of the Verkhovna Rada of the 8th convocation, Ukraine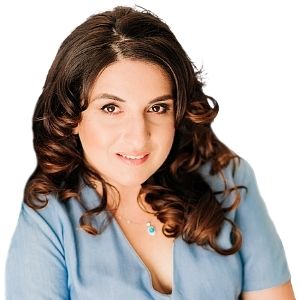 Karina Vainer,
New Life Assistance, Founder & Director, Emotional rehabilitation specialist, Israel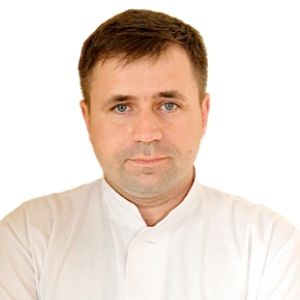 Mykhaylo Gordievych,
Kozyavkin International Rehabilitation Clinic, Medical Director, doctor neurologist, Ukraine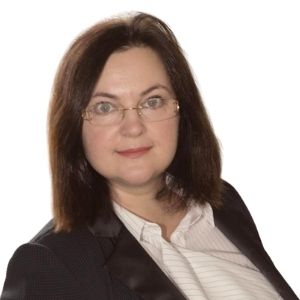 Anna Weegen,
DeutschMedic GmbH, Founder & Director, the Candidate of Medical Sciences, Germany
Alexandru Constantin,
Românian Medical Tourism Association, President, Romania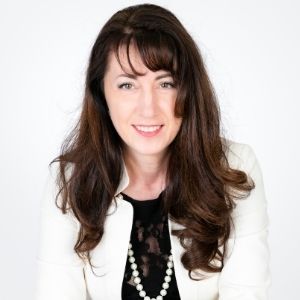 Larissa de Oliveira,
Elite Med Tour, Founder & Director, Switzerland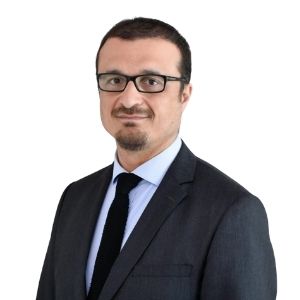 Aytaç Kurt,
General Manager of "Robotic Orthopedic Surgery Center" and "Prusa medica - medical tourism company", Turkey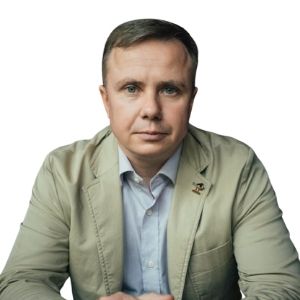 Illia Marushchak ,
Kintaro Cells Power Corporation, Business development director, Japan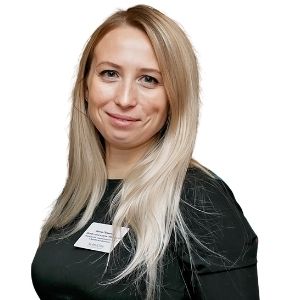 Irina Pierzyńska,
Head of the International Department and Foreign Branches of the Medincus Centrum Słuchu i Mowy, Poland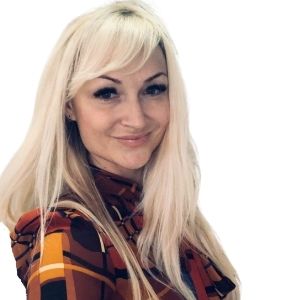 Anna Kyrychenko,
"Dnipro Medical Cluster", President, "Dnipro Sensory World", Founder & Director, Ukraine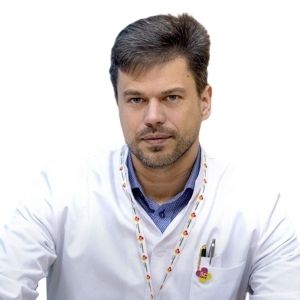 Dr. Sergii Odarchenko,
Chief physician Yuriy Spizhenko Medical Center,MD, PhD, Ukraine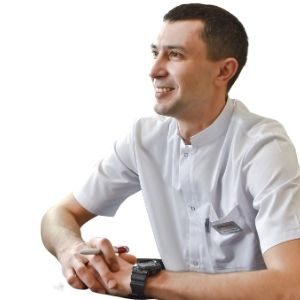 Dr. Sergey Khudoliy,
Medical director of the MedicoMente clinic, Ukraine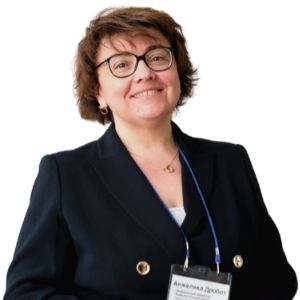 IAngelica Drobot,
Rulacom GmbH, Chief Executive Officer, Germany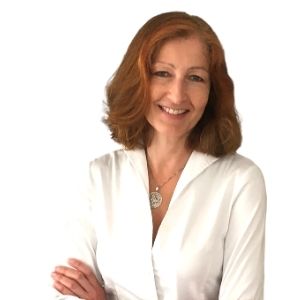 Sonja Fürnsinn,
Member of the Working Group on Medical Tourism of the Vienna Chamber of Economics, Director of International Relations of Premiqamed Group Private Clinics in Austria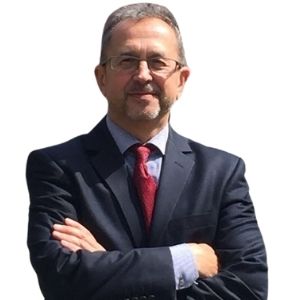 Andriy Pogrebnyak,
Project Manager of Derenivska Kupil Resort, Ukraine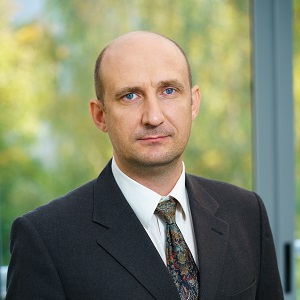 Petro Nemtinov,
Institute of Cell Therapy, Head of the Clinical Research Department, Ukraine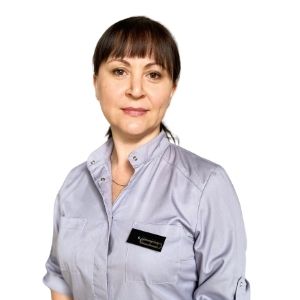 Maria Slipenko,
MD, therapist, medical director Weight Loss Academy "TRIO", Ukraine
SUMMARY VIDEO REPORT ON PREVIOUS EVENTS WITH THE PARTICIPATION OF GHTC
COST OF PARTICIPATION
◊ There are standard and additional conditions for participation in the exhibition, congress, B2B program, organization of visits to medical centers;

◊ Event sponsorship is possible;

◊ There are discounts for GHTC & UAMT members;



◊ Applications are accepted on the basis of a completed and signed form.
APPEAL OF THE GHTC PRESIDENT AND THE UAMT PRESIDENT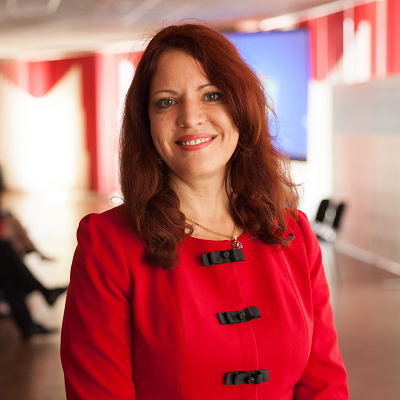 Dear medical tourism market players! I am totally sure that GHTF forum in Ukraine will be not only event for more active cooperation with medical tourism providers from Ukraine. It will be also a unique chance for common promotion and looking the partners from all around the world. We expect delegates from many countries from Europe, Asia and Africa. Our focus is aimed on the Middle East, Central Asia and the Caucasus. You will have a chance to meet with worldwide medical tourism experts, government representatives from Ukraine and other countries. Our goal as the presidential country in GHTC for 2019-2021 is a WIN-WIN strategy for all participants of global healthcare travel market.

No wonder the permanent slogan of UAMT is "Let's develop together!"