Cost of surrogate motherhood in Ukraine

The birth of a child is the greatest joy of a married couple. Now a man and a woman will be connected not only by marriage, they will become the most native people for a little man. Unfortunately, not every female organism can tolerate a child. Many women, after hearing a sad diagnosis from a doctor, suggest that they should say goodbye to a dream of their own baby. Surrogate motherhood, which has  become the norm in a civilized society, can be a solution to this problem.
A surrogate mother is a woman who consents for the reward to bear the child of another. She is planted a fertilized egg of genetic parents. After the expiry of the term, the surrogacy mother gives birth to a child who can not be claimed in the future.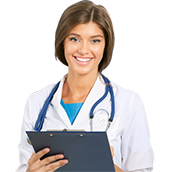 Want to know how much the treatment costs?
Answer a few questions and get preliminary information about the cost of diagnosis and treatment!
Why are more and more foreign couples turning to the services of Ukrainian surrogate mothers?
Currently, many couples are interested in finding Ukrainian surrogacy. And it's not just that the cost of surrogate motherhood in Ukraine will eventually be 2-3 times cheaper than in the EU countries. Women of Ukraine have an excellent reproductive function, their body is able to bear and give birth to healthy, harmoniously developed babies. Important is the fact that the legislative bodies of Ukraine created a legal framework for the implementation of the surrogate child-bearing program:
In Ukraine, the agreement between the parents-customers and surrogacy does not require the confirmation of special bodies and the need for judicial review;
Ukrainian legislation does not prescribe or limit the amount of remuneration for services of surrogacy;
Only his biological parents are recognized as legal parents of a child born in Ukraine under the surrogacy motherhood program;
The newborn receives a birth certificate, in which the names of his genetic mother and father are inscribed - thus, the actual parents do not need to undergo the exhausting adoption procedure.
How much does surrogate motherhood cost in Ukraine?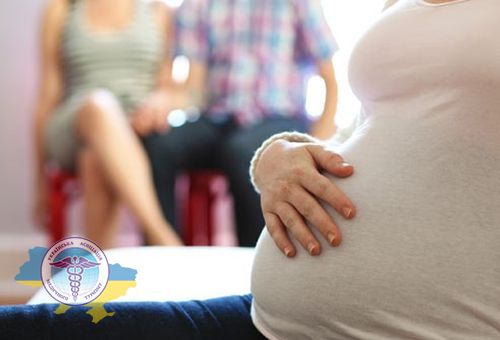 Payment for Ukrainian surrogacy consists of several components and is not clearly fixed. The price of surrogate motherhood in Ukraine is not only a reward for the birth of an infant. The following monetary compensations will be obligatory:
medical examinations of surrogacy before the procedure of in vitro fertilization, during pregnancy and during the labor period;
IVF procedure, including its preparation (for example, synchronization of menstrual cycles);
pregnancy diagnosis, medical products intended for bearing, keeping and giving birth to a child;
monthly maintenance of a pregnant woman;
Legal regulation of surrogate motherhood, legal documentation.
Additional compensation is required for every attempt to implant a fertilized egg into the body. Multiple pregnancy involves a specific remuneration, reaching up to 2,5 thousand USD.
How much should I pay to a surrogate mother?
Surrogate mother's services are an expensive procedure with a certain risk share. Genetic parents are obliged to pay for surrogacy even if a fertilized egg can not survive in a surrogate organism. In many cases, biological parents pay housing to a surrogate mother. The care of surrogacy can include its provision with food, clothing and other personal expenses.
After giving birth, the surrogate mother receives the amount of the basic reward, which can vary from 8 to 20 thousand USD.
Parents who resort to the services of motherhood should take into account the entire responsibility of this step. The most reasonable is to apply to professional agencies and clinics, where in each case they will be able to find an individual trip and ensure the observance of the interests of all parties.