Treatment of cervical cancer in Israel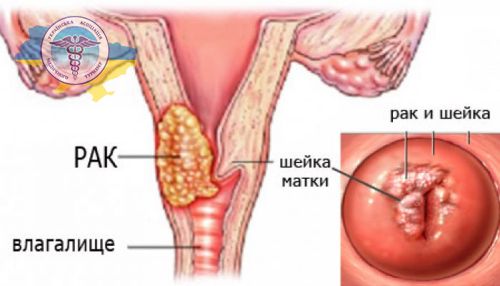 Cervical cancer is a disease in which the development of a malignant tumor occurs directly in the cervix. This is one of the most common diseases in women that does not depend on the age of the patient. Treatment of cervical cancer in Israel achieves good results even in the most difficult cases due to innovative equipment, high qualification of medical staff and modern research.
After the treatment of uterine cancer in Israel, women can not only return to normal life, but also become pregnant and have a baby.
In the first stages, oncology in the cervix of the uterus does not show any symptoms, and for detection requires careful diagnosis.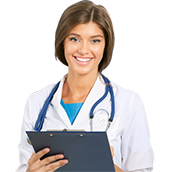 Want to know how much the treatment costs?
Answer a few questions and get preliminary information about the cost of diagnosis and treatment!
Modern methods of diagnosing cervical cancer, which are used in Israeli clinics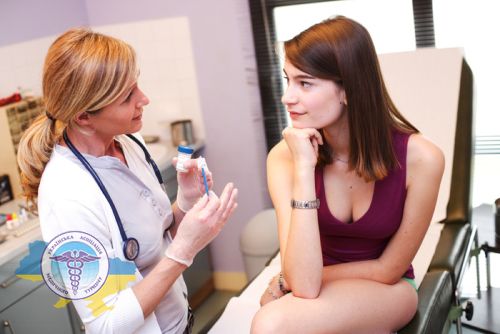 Clinics in Israel for the treatment of cervical cancer offer the following diagnostic methods::
Screening. Includes a gynecological examination and a test for the presence of cancer cells, which must be passed by the woman every year.
Gynecological examination. It is possible to determine changes in the epithelium of the cervix and make additional tests to clarify the diagnosis during the examination.
Ultrasound. It gives an opportunity to see the tumor process, to measure the size, location and extent of damage to neighboring tissues and organs.
Biopsy. This is an and analysis of tumor tissues to determine the form of cancer and choose the appropriate treatment.
Positron emission tomography, computed tomography and magnetic resonance imaging provide an opportunity to detect tumor localization, the presence of metastases. Thanks to this method, further treatment is selected. For the treatment of cervical cancer in Israel, the most modern tomographs are used with high accuracy.
Cystoscopy and rectoscopy. In some cases, it is necessary to use these methods to detect the spread of the tumor process to the bladder and rectum.
Effective methods of cervical cancer treatment in Israel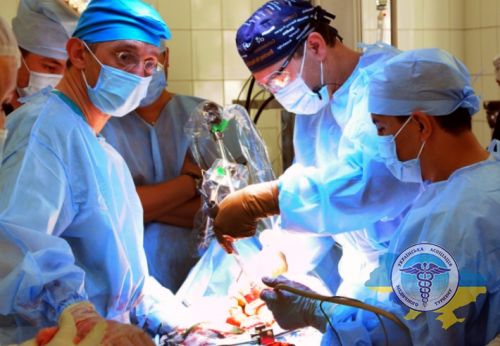 Depending on the complexity and neglect of the case, different methods of treatment are used that affect the cost of cervical cancer treatment in Israel. The main ones are:
Radiation therapy. Select either remote radiotherapy, which allows to irradiate a tumor without touching a healthy tissue, or a contact method in which radioactive containers are introduced into the pelvic region that affect the tumor pointwise.
Chemotherapy - the destruction of cancer cells by the introduction of specialized chemicals.
Treatment of the cervix in Israel by a surgical operation. In the first stages, conization or electrosurgical loop excision is performed in which only the affected tissues are removed. In more serious cases, radical trachelectomy is used - removal of the cervix, part of the vagina and pelvic lymph nodes. These operations allow the patient to maintain reproductive function.
In the most neglected cases, you also have to remove the ovaries, uterus and other affected organs.
Prices for treatment of cervical cancer in the best clinics in Israel
The cost of treating cervical oncology in Israel is probably not the lowest, but the level of medical development in Israel is one of the highest and recovery cases among patients with this serious ailment, which benefited from the help of Israeli doctors - about 90%. The average price in leading clinics in this country:
| Procedure | Assuta Clinic | Shiba Clinic | Suraski Clinic | Hadassah Clinic |
| --- | --- | --- | --- | --- |
| Oncologist consultation | from 720$ | - | 650-1100$ | - |
| PET-CT | from 1660$ | from 1900$ | from 1550$ | - |
| Biopsy | - | - | from 650$ | - |
| Colposcopy | - | from 500$ | 620-700$ | - |
| Revision of biopsy with immunohistochemistry | - | - | from 650$ | - |
| Oncological Check-up | - | - | 3500-7000$ | - |
| Consultation of a gynecologist | - | - | from 800$ | - |
| PAP test | from 145$ | - | from 380$ | - |
| Hysterectomy (removal of the body and cervix) | from 14000$ | - | 23900-27300$ | - |
| Conization of the cervix + biopsy | - | - | 6000-9000$ | - |
| Radiation therapy | from 10000$ | - | from 7000$ | from 10000$ |
| Wertheim surgery | - | from 13000$ | 27000-27500$ | - |
| Trachelectomy | - | - | 18000-20000$ | - |
| Chemotherapy | from 620$ | - | - | from 1200$ |