Prices for treatment in Israeli clinics

Patients often need to look for an alternative treatment in foreign clinics. Very often, our citizens choose Israel. And this is not a coincidence. In terms of the level of development, medicine in this country is ahead of even many developed countries. In this case, treatment in Israel costs 30-50% cheaper than in Germany or the United States.
In Israeli clinics people get cardiac, plastic surgeries, rehabilitation after heart attacks and strokes. Treatment in clinics in Israel is carried out by qualified specialists using the latest drugs and high-class equipment. Also, medical centers are well-known for attentive attitude towards patients and excellent care.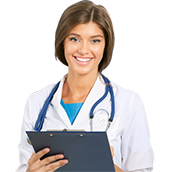 Want to know how much the treatment costs?
Answer a few questions and get preliminary information about the cost of diagnosis and treatment!
Benefits of treatment in Israeli clinics
In addition to the affordable cost and highly qualified specialists, Israeli medicine is famous for:
The availability of the world's best public funding of research;
Successful development and application of stem cell transplantation;
One of the lowest child mortality rates;
The highest survival rate of cancer patients among developed countries;
The use of personalized medicine - treatment of diseases in Israel is carried out with individual program taking into account the characteristics of a particular patient
Other important benefits: the staff at the clinics often speaks Russian and there is no need to obtain a visa for citizens of Ukraine.
Prices for treatment in Israel in 2019
We can not say in advance how much the full course of treatment will cost. It depends on the chosen hospital, the form of the disease and its severity. But in spite of everything, it is well known that prices for treatment in Israel compare favorably with those of Europe and America.
For comparison, we quote the cost of similar medical services in Germany.
| Disease | Diagnostic in Israel | Diagnostic in Germany | Treatment in Israel | Treatment in Germany |
| --- | --- | --- | --- | --- |
| Prostate adenoma | from 960$ | from 1632$ | from 8000$ | from 13600$ |
| Ovaries cancer | from 2720$ | from 4624$ | from 10400$ | from 17680$ |
| Prostate cancer | from 3600$ | from 6120$ | from 8000$ | from 13600$ |
| Kidney cancer | from 1920$ | from 3264$ | from 14400$ | from 24480$ |
| Brain tumor | from 1680$ | from 2856$ | from 17600$ | from 29920$ |
At any forum dedicated to the cost of treatment in Israeli clinics, you can read reviews of former patients telling that with the high quality of service, prices in Israeli medical centers are among the most affordable and attractive in the world.
How to reduce the cost of treatment in Israel?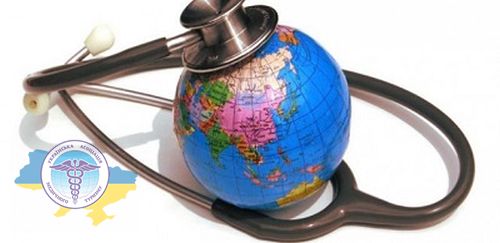 Despite the fact that health requires money, with high costs of treatment, it is worth considering how to reduce the cost of the trip as a whole.
What can you save:
Payment of accommodation, meals, transportation and other expenses. Even modest housing is quite expensive. Therefore, it is necessary to choose the clinic where you can undergo a diagnosis in no more than 4-5 days. It also makes sense to find apartments with kitchens, located as close as possible to the hospital. This will significantly reduce the cost of food and transportation;
Ask the representatives of the clinic how quickly the treatment procedures will start after the diagnosis is confirmed. Ideally, treatment should begin after the diagnosis is completed the next day;
Run part of diagnostics at home. Be sure to take discs with the results of CT, MRI, glass and blocks with a biopsy. If Israeli doctors consider their quality to be satisfactory, there will be no need to repeat these tests.
Never stop at the only option. Prices in Israeli clinics may vary, and quite significantly. Therefore, carefully review the price offers of different centers and compare them point by point.
What is better - to contact the clinic directly or to the agent?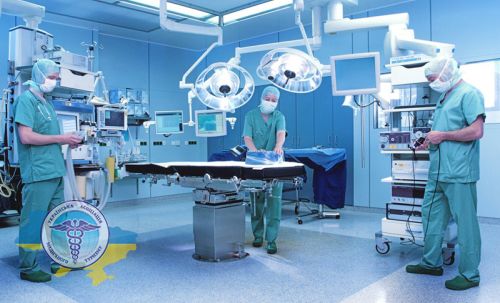 You can search for a suitable clinic in Israel on your own. However, this is quite difficult to do. Most Russian-language sites of medical centers do not provide the necessary information in full. An inexperienced person may find it difficult to figure out what is described as true and what is just a marketing ploy.
The cost of treatment in Israel is different in public and private centers. Many clinics do not have sites in Russian, which complicates the choice of a good hospital at the best price. Therefore, it is more profitable to contact the agent.
The advantages of such choice:
The agent is well acquainted with many clinics in Israel. The organization will not only tell the best center that deals with the treatment of a particular disease, but also advise a particular doctor;
You will not lose precious time when you search for a clinic yourself. The agent will solve the problem as soon as possible. Indeed, in many diseases, delay is not possible;
You do not have to pay the agent for his services separately. The clinic pays the commission on the cost of treatment of attracted patients (for the patient, the cost is the same when applying directly or with the agent).
Do not be afraid that the agent will not do his job well. He is interested in the results of your treatment. For him, this means good reviews and successful professional experience.