Treatment at the resort of Sárvár in Hungary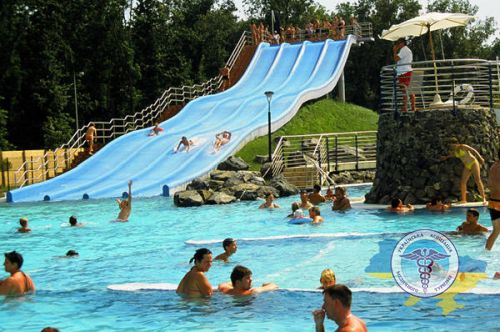 213 kilometers from Budapest is one of ten royal European resorts - Sárvár, a visiting card of northwestern Hungary. The surrounding lands — beautiful nature and pacifying landscapes — contribute to a full recovery at thermal springs.
The resort of Sárvár in Hungary is famous for its huge reconstructed baths and modern spa facilities. Every year, about half a million tourists visit Sarvar for therapeutic and preventive purposes. Local mineral springs, accidentally found by geologists instead of oil, have become truly a gold mine for the country.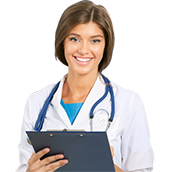 Want to know how much the treatment costs?
Answer a few questions and get preliminary information about the cost of diagnosis and treatment!
Sárvár Bathhouse in Hungary
Especially this resort is highly appreciated by these middle-aged and elderly people. The cost of treatment services in Sárvár (Hungary) depends on the selected package of services, which, in addition to medical procedures, include:
Transfer to the hotel;
Visiting local lakes;
Hotel representative services.
Bathrooms are open from 8am to 10pm. The price of treatment per person is about 3,000 Hungarian forints, which is about 10 euros, and a children's subscription is from 1450 forints (about 5 euros). The purchase of a special SPA-card gives an additional 5% discount for visiting bathhouses.
How is the treatment at the thermal resort of Sarvar performed?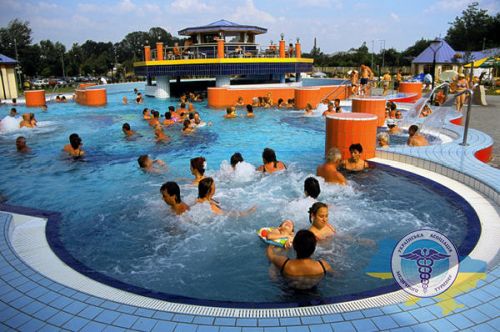 The thermal resort of Sarvar owes its popularity to two sources. Both baths with healing waters are located not far from the historical part of the city and from each other. Vacationers can be treated here immediately with two types of healing water, the temperatures of which differ significantly, as well as the healing effects:
Spring Rabashemen with a water temperature of +83 degrees, flows from a depth of 2 km. It contains: NaCl, Na2CO3, I, Br, Cr, F and bioelements. Chemicals enter the body bathing through the skin. Water from this spring has a wide range of healing properties. The mineral salt Sharvar crystal, widely used for therapeutic baths, is obtained from it by distillation method in medical centers throughout Europe;
The second source is alkaline hydro-condensate water mixed with heavy elements. Its temperature is +43 degrees, originated from depth 1.3 km. This spring is recommended for patients with joint problems and during the rehabilitation period after surgical interventions. Systemic healing baths in the baths of this spring are excellent for muscle relaxation, and therapeutic pairs are indicated for acute and chronic respiratory diseases.
What diseases are effectively treated in Sharvar?
The recommended course of treatment is two weeks. The complex treatment in Sharvar includes electrotherapy, mechanotherapy, exercise therapy, hydro-, photo- and inhalation therapy.
With the help of the mineral waters of Sharvar, disease prevention is for such diseases:
Joints;
Upper respiratory tract;
Urological and gynecological in nature;
Stress, reduced immunity, illness of the nervous system;
Physical and mental exhaustion, muscle cramps;
Rehabilitation after surgery.
When planning treatment with the help of Sharvar springs, it must be remembered that water has not only healing properties. There are certain contraindications to them.
The health and recreation complex of the Sharvar resort is marked with 4 star status. In addition to traditional medical procedures, those who wish can get here and many different preventive programs related to fitness. Local saunas, beauty salons, a wellness bar and pools are very popular among resort visitors.