Treatment of breast cancer in clinics of Germany
Breast cancer (mammocarcinoma) is the most common oncological disease in women. In very rare cases, it occurs in men.
Treatment for breast cancer in Germany is done using modern technologies in medicine and science. The centers for the treatment of breast cancer in Germany are among the world leaders in terms of the number of treated patients. Such a result is achieved due to qualified personnel, use of advanced equipment, comprehensive medical support and service.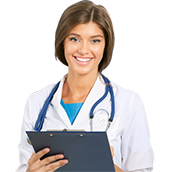 Want to know how much the treatment costs?
Answer a few questions and get preliminary information about the cost of diagnosis and treatment!
Advantages of breast cancer treatment in German clinics
Treatment of breast cancer in Germany has several advantages:
Modern equipment for diagnosis and effective therapy.
High qualification of doctors and other medical personnel.
High level of accuracy of laboratory studies.
The use of high-quality German drugs, as well as new protocols for chemotherapy and hormonal therapy.
Standardization of the whole process from diagnosis to rehabilitation.
Modern approach, the use of methods of minimally invasive surgical treatment of breast cancer.
Effective oncological rehabilitation programs after treatment.
How do doctors diagnose breast cancer doctors in Germany?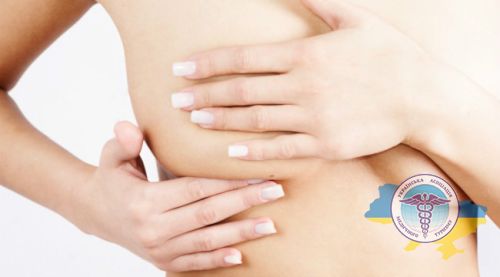 When suspicious symptoms are detected, it is necessary to specify the diagnosis of breast cancer in Germany:
Palpation and external examination of the breast.
Mammography. Allows visualizing mammary glands using X-rays.
Ultrasound. Using this method, suspicious areas and lymph nodes are evaluated.
Biopsy - the analysis of the taken tissue. Usually, a targeted biopsy is used, if this is not possible, then an open biopsy.
Infrared thermography. Doctors compare the temperature in healthy and diseased tissues.
Magnetic resonance imaging based on magnetic fields. Transmits the digital image of breast tissue to the computer.
Analysis for cancer markers that indicate oncology.
What are the effective methods of treating breast cancer in Germany?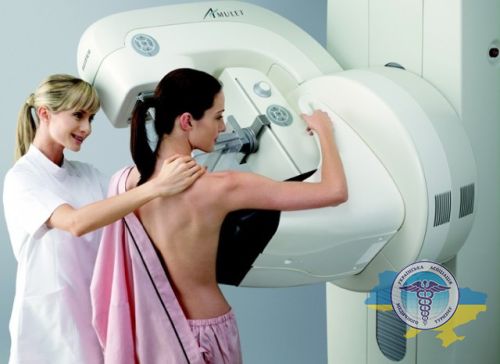 German clinics for the treatment of breast cancer suggest the following methods:
Surgical treatment is the main method of therapy. Now mostly organ-saving operations are used and often combined with plastic surgery.
Cryomammotomy is a method of minimally invasive therapy in which the tumor is exposed to low temperatures. In a small incision, a probe is inserted that freezes the tumor and removes it.
Radiation therapy complements surgical treatment to destroy residual cancer cells.
Chemotherapy inhibits tumor cells with high-quality German drugs.
Immunotherapy is based on stimulating the patient's immunity to fight the tumor.
Hormonotherapy blocks the mechanism of bounding the sex hormones of women and tumor receptors.
Target therapy. It can be used only for patients with HER2-positive index. In this case, monoclonal antibodies that are administered to a woman block the HER2 gene, which leads to a slower growth of the tumor.
Prices for treatment of breast cancer in the best German clinics
Prices of treatment for breast cancer in Germany may differ depending on the category of clinic, federal land, the level of qualification of the treating doctor. In any case, for each patient, an individual calculation is made, depending on the stage and prevalence of the tumor, the general state of the woman's health.