Diagnosis of diseases in clinics of Germany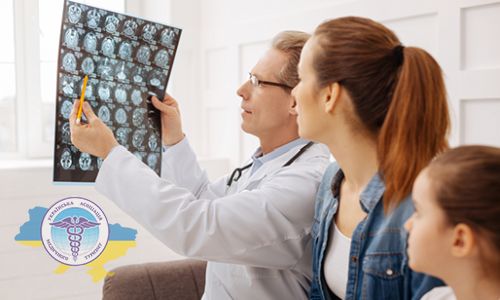 Diagnostic measures are an important stage of treatment, which determines success of treatment. Mistake in the diagnosis can lead to unpredictable consequences.
Unfortunately, at-home diagnostics due to outdated equipment often provide incomplete or inaccurate information about the patient's health. Therefore, the majority of Ukrainians are trying to be examined in clinics in Germany.
Special programs have been developed here that allow you to get complete information about your health as soon as possible. High-quality diagnostics of diseases in Germany is possible because of high-precision equipment, modern techniques that detect diseases at the earliest stages, experienced doctors.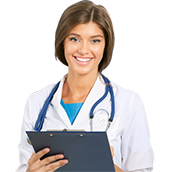 Want to know how much the diagnostics costs?
Answer a few questions and get preliminary information about the cost of diagnosis and treatment!
Advantages of diagnostics in Germany
In developed countries, including Germany, people treat their health much more closely than we do. A system of prophylactic medical examinations (check-up) has been introduced there for a long time ago, and now it is also offered to tourists from other countries.
Important advantages of diagnostics in Germany:
Fast terms of examination (from 2 hours to 3 days);
Selection of specialized programs (general check-up, cardiological, gynecological, other);
Appointment of individual diagnostic techniques, if it's required;
Possibility to get a full medical opinion.
During check-up in Germany, not only the patient's condition is examined, but the most adequate treatment methods are also selected.
Modern methods of diagnostic in clinics in Germany
German medicine is an excellent technique and modern methods of laboratory and instrumental research. Every clinic uses the newest diagnostic methods: both the best diagnostic clinics in Germany and "ordinary" medical centers.
For examination of patients, German doctors conduct:
Laboratory diagnosis - especially great progress has been made in genetics. This allows you to establish the degree of risk of a serious disease;
Histological and cytological studies that can accurately assess the condition and structure of cells. A painless and minimally traumatic tissue sampling technique is also well developed;
Hardware research - to conduct ultrasound, MRI, EEG using the latest technology with a variety of highly specialized modifications;
The study of blood vessels, brain areas, heart using the method of catheterization.
The technique allows in some cases not only to conduct an examination, but also immediately perform correction of the affected vessels.
Depending on which examinations are necessary, the final cost of diagnostic in Germany will depend.
Prices for diagnostic in clinics in Germany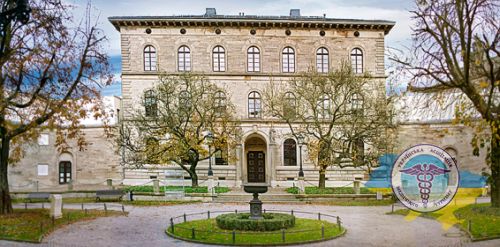 People who are going to Germany for treatment are naturally concerned with the cost of diagnostic in German clinics. In many ways, the cost depends on which survey program is chosen. It should be noted that the prices for diagnostics in Germany in different clinics with practically identical programs of examination of the body may vary significantly.
The final cost is affected by a number of nuances. For example, in the process of examination revealed some kind of pathology. And besides the standard set, more research is needed. Accordingly, the cost of diagnosis will increase.
Therefore, you need to be ready for the fact that the initially named price of the program can be increased.
But the costs will be paid off by the attentive attitude of the staff, obtaining accurate data about your health and treatment recommendations.