Breast augmentation (mammoplasty) in France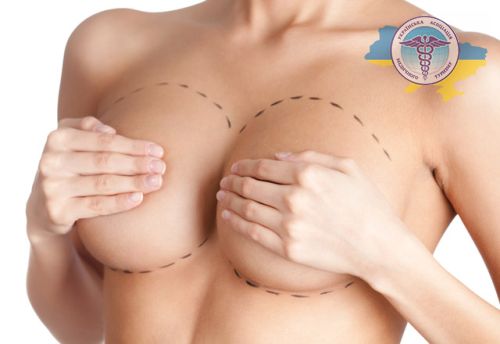 More than a third of women want to change their mammary glands. Mammoplasty became popular as soon as safe implants were developed.
Sometimes breast correction is necessary after injuries, childbirth, due to other reasons. Asymmetrical mammary glands, loss of breast shape after feeding, increase in size for aesthetic purposes, reconstruction after injuries, operations - these reasons most often lead women to a plastic surgeon.
For beautiful breasts women go to Europe and Israel. In terms of price-quality breast plastic in France is the most popular. Breast augmentation surgery in France is cheaper than in other countries.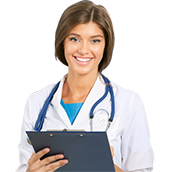 Want to know how much the surgery costs?
Answer a few questions and get preliminary information about the cost of diagnosis and treatment!
Advantages of mammoplasty in France
Mammoplasty in France has been developing since the middle of the last century. There are several directions of plastic surgery. In each clinic, their own innovative methods and implants are used.
European plastic surgery is an indicator of the quality of prostheses and operations, qualified personnel.
Frequently asked questions about breast plastic
What is mammoplasty?
Breast plastic surgery is represented with such methods:
implant insertion (for enlarging, changing shape);
lifting surgery.
What are implants made of, are they safe for health?
Breast prostheses consist of a shell and a filler. Shell material - silicone, texture, it may vary. As the filler is used saline, silicone gel. The materials are safe for health, not rejected by the body.
Implants can be already filled and non-filled. Filled implants have a certain size range, are packed by the manufacturer. Non-filled implants need to be filled before the surgery with gel or saline, and after that necessary shape is designed.
What anesthesia is used before surgery?
For such operations, general anesthesia is used.
What questions should be discussed with the surgeon?
Before the operation, the patient, together with the surgeon, chooses the size, shape, place for the implantation of the prosthesis, the type of operation. Additional points are discussed, such as skin tightening, nipple adjustment.
How much time does it take for recovery?
Recovery takes up to 2 weeks, during which time you should refrain from physical exertion. Full loads are allowed in 1-2 months. The edema disappears in about another month, the chest takes on its final shape.
How long do breast prostheses serve?
The exact date can not be estimated, because it depends on many factors. Most often, prosthesis remain for the rest of life.
The cost of breast plastic in clinics in France
Women over half a century prefer European plastic surgeons. The highest price tag for services in Switzerland, comfortable conditions and the best doctors justify the cost. The average price range is in Germany, France, Italy, Austria. The price of breast plastic in France includes: the cost of the prosthesis, the services of medical staff, tests, stay in the clinic.
The cost of breast augmentation in France is lower than in Germany by an average of a thousand dollars. At the same time, French plastic surgery is recognized as the best in the world, so mammoplasty in France is the best combination of high quality services with an acceptable price.