Treatment of children's hematologic diseases
A child is a special type of patient, for whom not only the effectiveness of treatment is important, but also moral and psychological support. That is why leading European clinics offer both innovative treatment methods and comprehensive support, conditions and special care, in which the little patient practically does not feel sick.
Onco-hematology is a whole field of medicine that deals with the study, research and treatment of malignant diseases of the circulatory system. Oncohematological diseases most often manifest in childhood, so it's very important to recognize symptoms in time.
Pediatric oncohematological diseases: how to recognize the disease?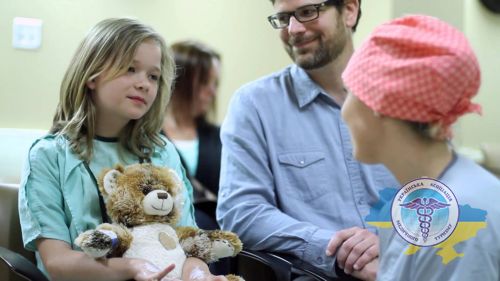 The group of hematological diseases consists of:
Leukemia;
Acute and chronic leukemia;
Hodgkin's lymphoma;
Myelodysplasia, namely myeloma.
The most common cancer pathology is acute leukemia, which is able to develop at an early age - 2.5-4 years, or in the adolescent period - at 13-15 years.
A etiology of hematological diseases is the fact that the nature of their appearance has not been identified, but doctors are inclined to believe that the pathology develops due to genetic changes.
However, both pediatric leukemia and acute leukemia respond well to treatment. European clinics produce therapy with advanced anticancer drugs and drugs, as well as guarantee full cure in 90% of cases.
Diagnosis is the most important stage, which allows you to quickly identify the disease and begin its elimination.
Main symptoms that may indicate leukemia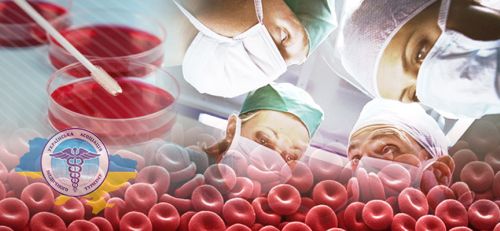 It is important to understand that the timely identification of a dangerous disease can avoid serious consequences, and sometimes save lives. Symptoms that may indicate the presence of hematologic pathologies are:
Decreased activity and the appearance of lethargy, early fatigue in an activee child;
Pale or yellowish skin tone, lasting for a long period of time;
Tendency to bleed even with minor injuries;
Hematomas;
Subfebrile temperature;
Frequent joint pain;
An enlarged abdomen.
This group of symptoms does not directly indicate blood cancer, but a timely blood test can give a child a chance for life.
How are hematologic diseases treated?
There are several ways of treatment for hematologic pathologies:
Polychemotherapy;
Radiotherapy;
Bone marrow transplantation.
As in adults, treatment in children can last from several months to a year, and some stages require the stay of a small patient in special conditions.
The treatment is carried out in the Department of Oncohematology, where specialists carefully monitor the patient's state of health. Cytotoxic drugs significantly reduce immunity and there are risks of secondary infections. To prevent this doctors create all the necessary sterile conditions for the patient to stay during therapy.
However, in order for the treatment to be truly effective, extensive research is needed.
Diagnosis of hematological diseases includes:
Complete blood count;
Bone marrow biopsy.
Many European countries, for example, Israel, Germany, Switzerland and even Belarus, offer diagnosis and treatment of pediatric oncologic diseases.
The treatment of children's oncohematological diseases abroad is an effective therapy that combines the latest drugs and methods of treatment, as well as all the conditions are created for the fast recovery of a small patient.