Surat donor's heart gives new lease of life to Ukrainian model, Mumbai's 46th transplant
The city reported its 46th heart transplant by giving a new lease of life to a foreign national on Monday.
A 27-year-old Ukrainian model received the heart of a 22-year-old banker from Gujarat whose family pledged six of his organs after he was declared brain-dead.
This was a first case of a foreign national getting a heart transplant in the city.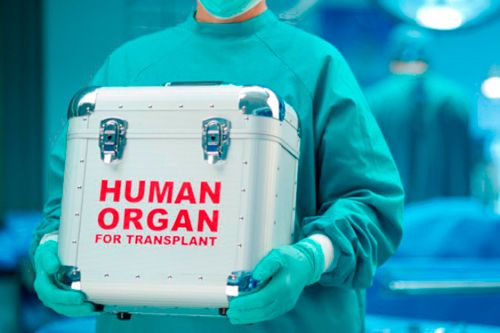 The recipient was suffering from postpartum dilated cardiomyopathy and had been on the waitlist for the past two days.
Postpartum dilated cardiomyopathy is an uncommon form of heart failure that happens during the last month of pregnancy or up to five months after giving birth.
The disorder has a high mortality rate.
The Surat man was declared brain-dead after a road accident.
Founder and president of NGO Donate Life Nilesh Mandlewala counselled his family who then agreed to donate his heart, liver, pancreas, corneas and kidneys.
The harvested heart began its journey from Unity Hospital, Surat, at 9.30am on Monday.
The heart was brought in a charter flight, which took off from Surat at 9.57am and landed in Mumbai at 10.30am. The ambulance reached Fortis Hospital, Mulund, at 11.32am — covering a distance of 317km in one hour and 32 minutes.
The coordination between traffic personnel and the police of both cities helped in transporting the heart smoothly.
"The donor's family has saved and enriched lives of seven recipients through their young son," said Dr Anvay Mulay, head of cardiac transplant team, Fortis Hospital, who performed the transplant surgery.
Saying that the patient was stable, Mulay added, "We will continue to monitor her in the ICU for the next 48 to 72 hours."
Talking about the surgery, Dr S Narayani, zonal director, Fortis Hospital, Mulund, said, "We extend our appreciation to the donor's family. It is because of them that our clinicians have managed to save this young woman."
Information from web-site: http://www.hindustantimes.com