Scientific and Practical Conference Oncoplastic surgery of breast cancer
 17-18 April 2014 in Hotel "Rus" with the support of the Ukrainian Association of Medical Tourism successfully conducted Scientific and Practical Conference. Oncoplastic surgery of breast cancer. 
Nearly three dozens of speeches from public and private Ukrainian and foreign oncology centers, friendly atmosphere, good facilities, well-known organizers - LISSOD and the Bogomolets National Medical University. All these features of organization lift this event to a high level and reaffirmed the dynamic development of oncology in Ukraine and its gradual emergence into the international arena of healthcare.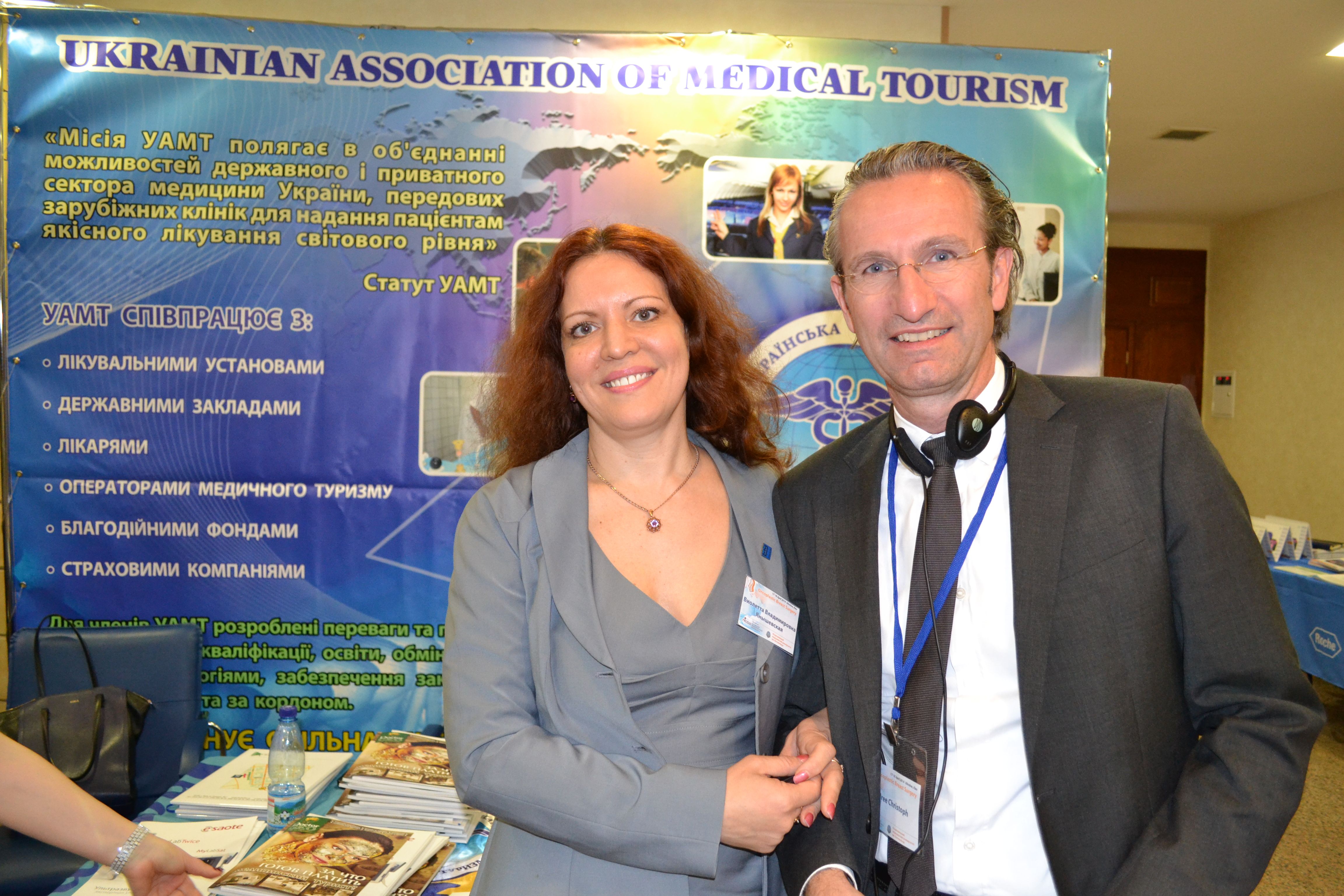 Conference topics "oncoplastic surgery" has aroused interest because this branch is only start developing and the experience exchange is very useful for practicing physicians.
Conference brings together representatives of all private and some state cancer clinics in Ukraine, so created some competition for being the best. And there were really good reports, speakers shared the specifics of its unique technologies.
Among the speakers were the head doctor of "Cyber Clinic Spizhenko" Buryk Vladislav, the head doctor of clinic "Innovation" - Rosliakova Tatyana. Also, special attention should be paid to the well-known foreign guest, one of the best plastic surgeons in Europe - prof. Andree K. from Germany, who was under the sensitive care of the Ukrainian Association of Medical Tourism representatives.

Theme of the report prof. Andree K. - «DIEP-flap in delayed correction of deformity after breast-conserving surgery," which caused a deep interest.

Participants also had the opportunity to meet with outstanding achievements in the field of oncology and plastic surgery such as foreign celebrities Sheflan M. (Israel), prof. Purtmans President F. ESTRO (Holland), Gligorov J. (France), prof. Kooten A. EORTC (Israel), prof. Ismagilov AH (Russia), Kazarin O. (Israel).

Two-day event accompanied by submission of partner companies and co-organizer companies. Ukrainian Medical Tourism Association's stand was represented by several companies – Association's members - Computed tomography and ultrasound center "Doctor Filin" etc. All visitors had the opportunity to learn more about the activities of the Association and its members, to join the program for the development of medical tourism in Ukraine and to make own contribution into development of Ukrainian oncology.

Such kind conferences make substantial contribution into increase of Ukrainian oncology and quality of medical services provided Ukrainian oncology clinics to patients from all over the world.