Members of the UAMT took part in the exhibition of medical tourism in the Arab region - IMTEC.Oman.2016
Medical Tourism in Action: members of the UAMT took part in the exhibition of medical tourism in the Arab region - IMTEC.Oman.2016
IMTEC.Oman 2016 had hosted of the international players of medical tourism in Muscat during 18-20 January. UAMT acted as a media partner and had promoted the medical benefits of the members of UAMT. The big Ukrainian booth united of the members UAMT which represented of hospitals and other organizations. The visit of the Ukrainian delegation gave a start to develop a closer partnership in the field of medical tourism between our countries.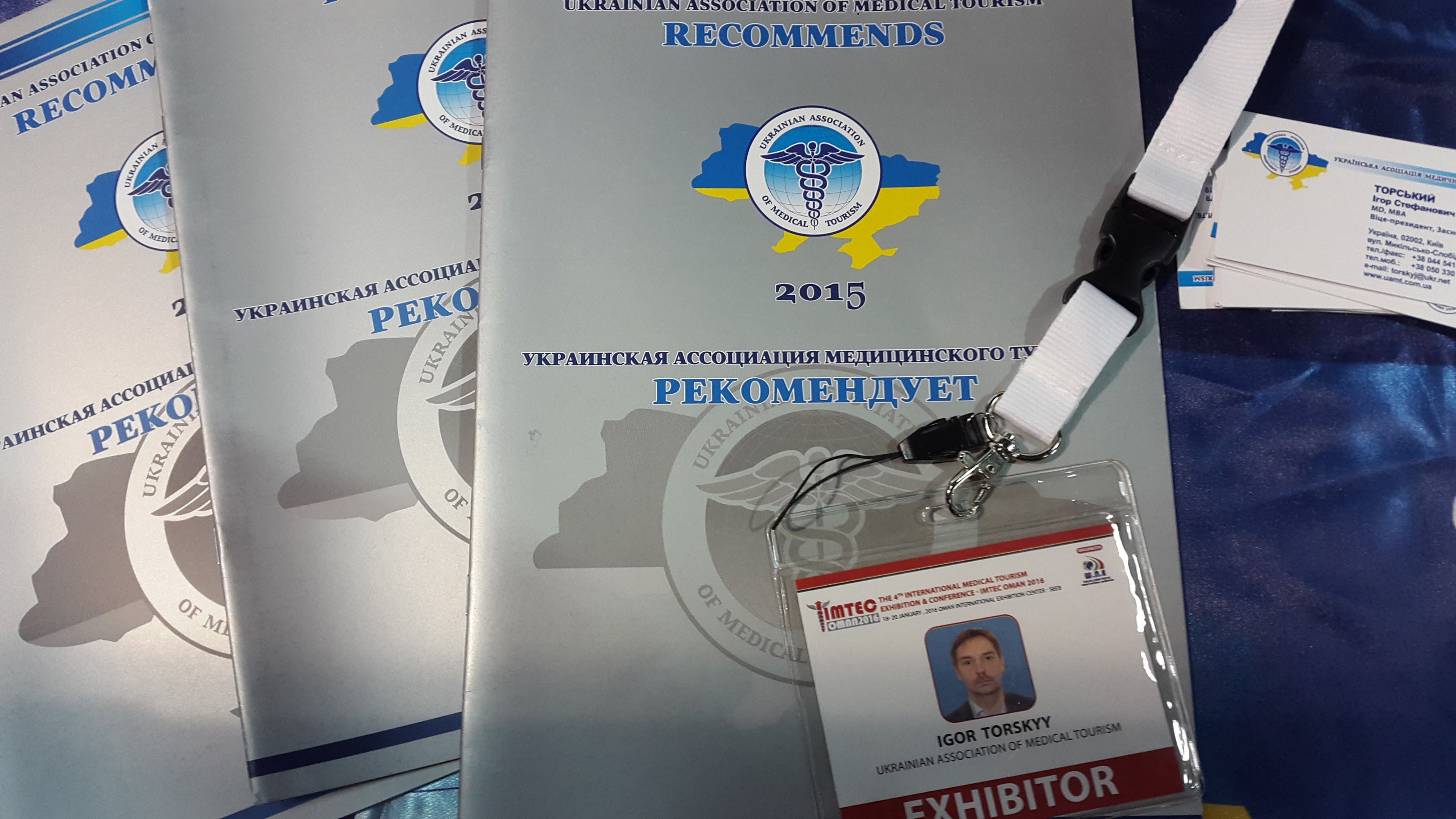 A feature of this exhibition is that in addition to representatives of hospitals, doctors and providers, visitors of the exhibition, there are also patients who want to solve their medical problem. About 70 000 patients from Oman look for the treatment abroad  annually .
IMTEC.Oman exhibition is a good opportunity to increase the number of foreign patients.
Active promotion UAMT members. English-language catalog "UAMT recommends" for foreign markets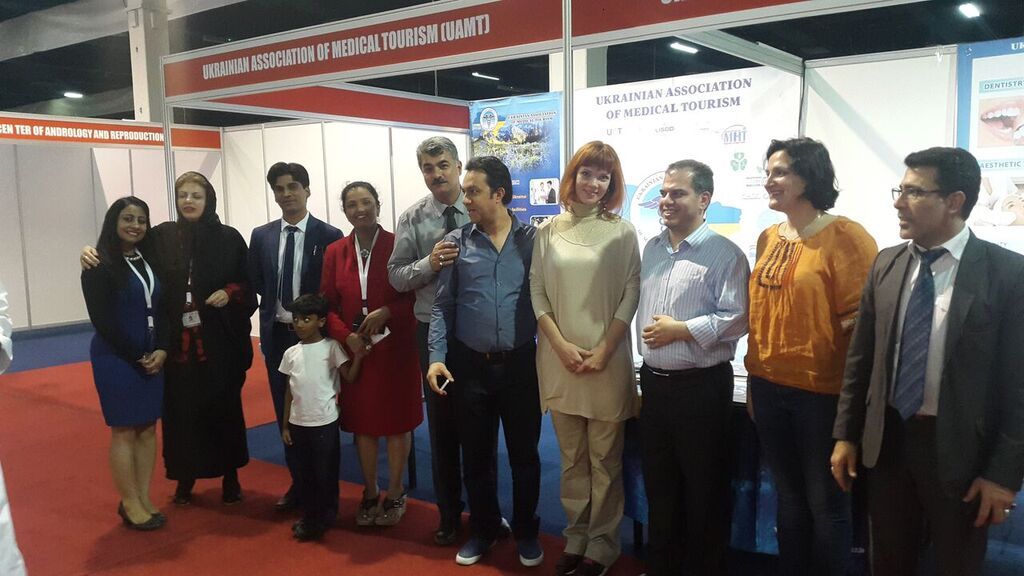 The booth of the AUNT - is a place for meeting of representatives different countries
Good mood - the key to the success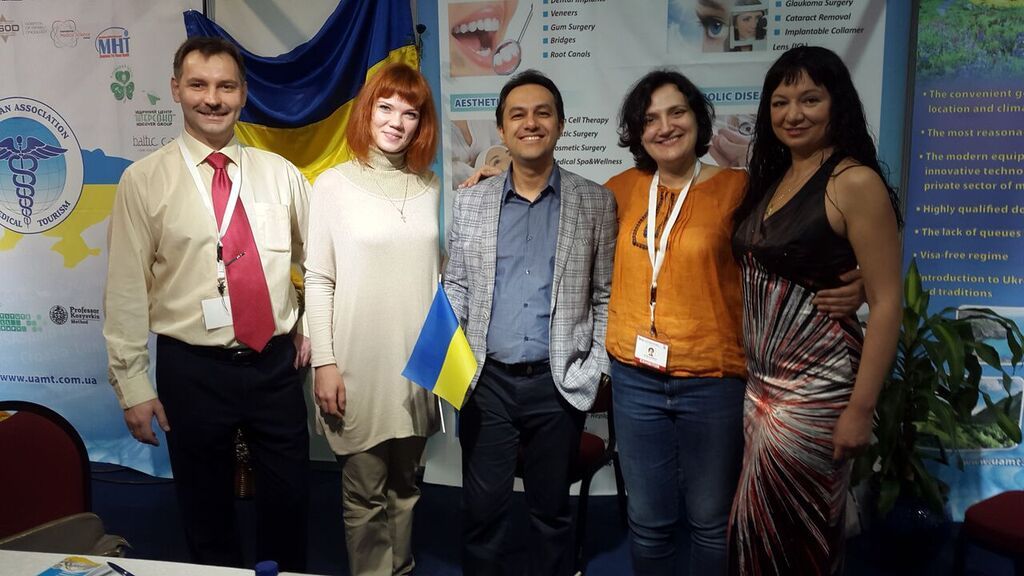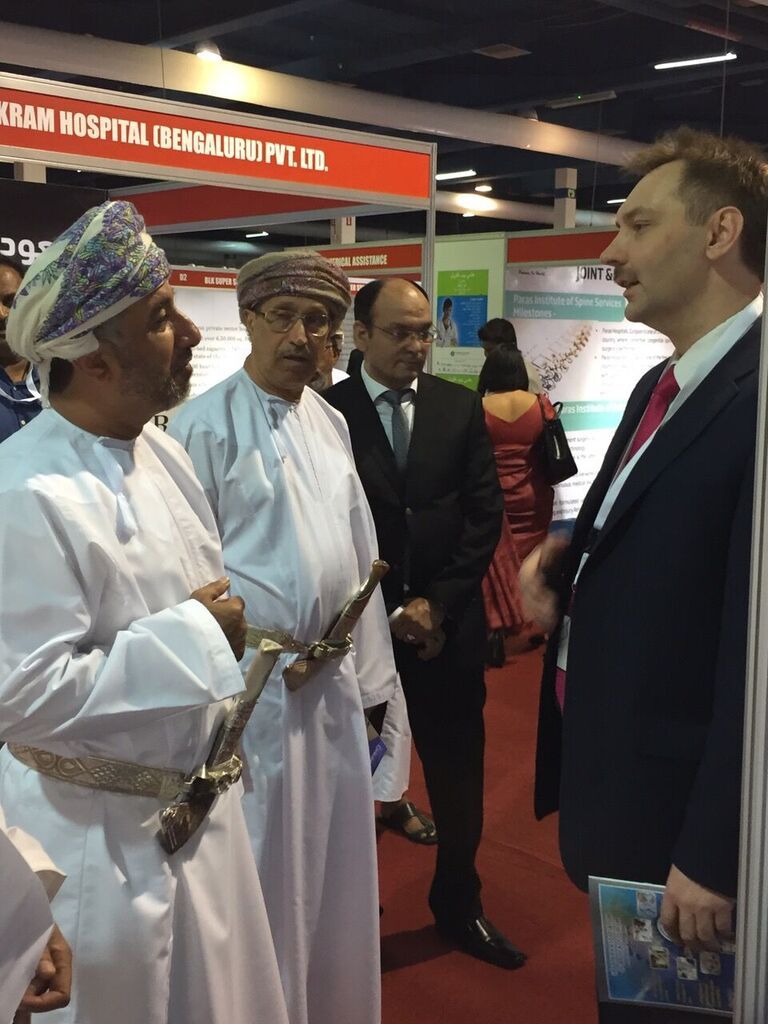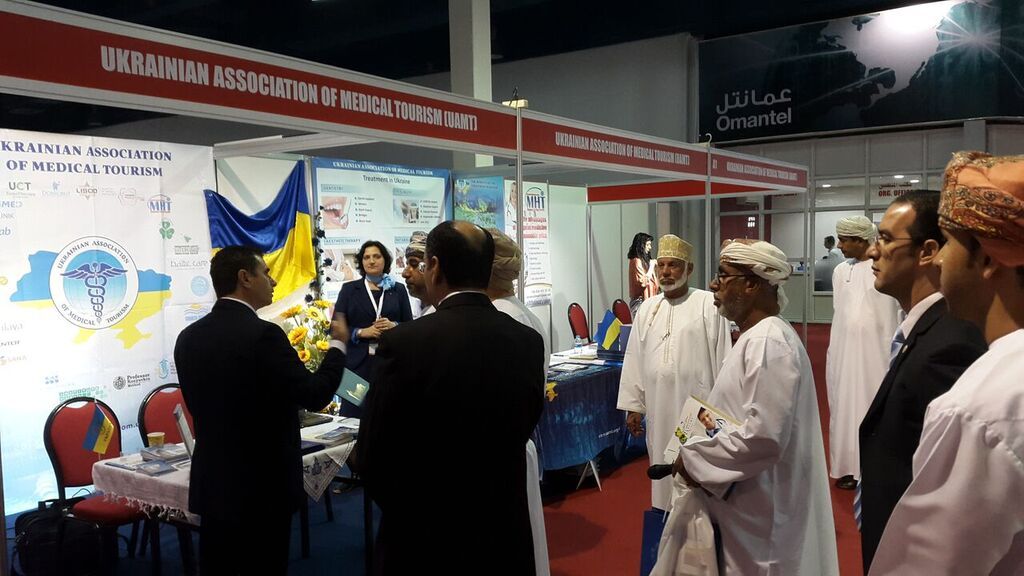 Active promotion UAMT members. English-language catalog "UAMT recommends" for foreign markets