Medical Tourism in Ukraine
Magazine "AEROPLAN", April-May 2014
Over the past 10-15 years, the world has formed a real medical tourism industry. The combination of quality healthcare at lower prices with unforgettable impressions of the new country encourages patients to seek alternative medical care in other countries. The main reasons medical tourism is becoming more popular are:
- The high cost of medical services in the developed countries;
- Reduction of insured patients in the leading countries due to economic crisis;
- Queue on the planned procedures and surgery operations, sometimes for months;
- The lack of quality health care,
- The lack of innovative technologies, equipment and specialists.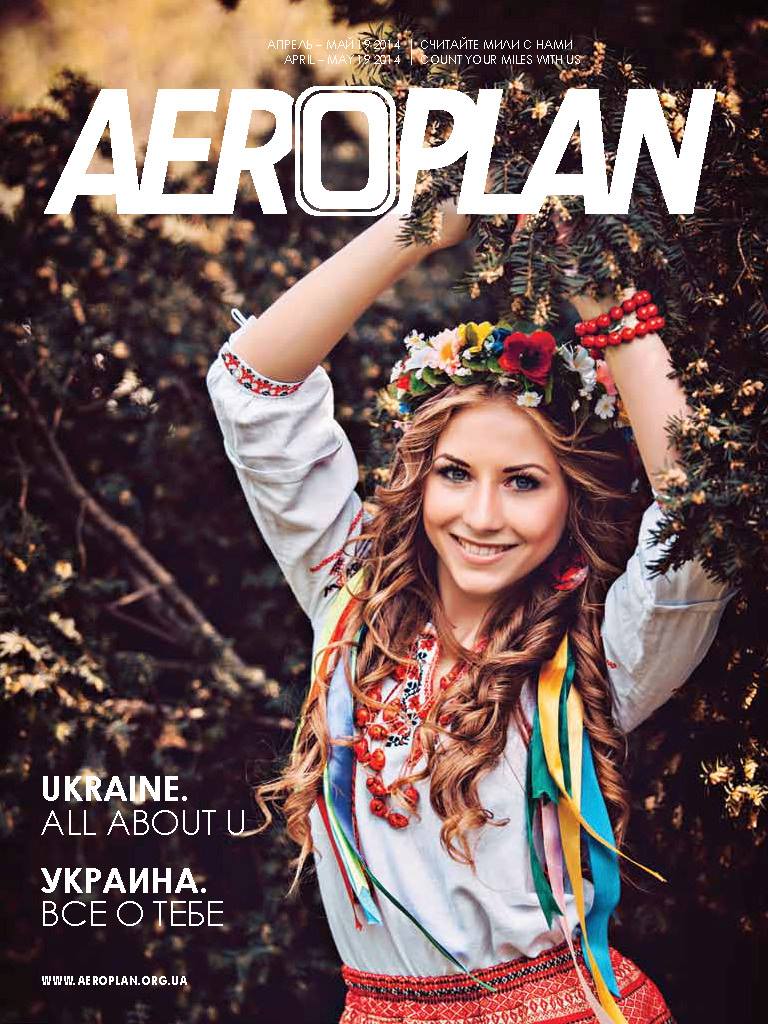 Ukraine is becoming a very promising market for inbound medical and health tourism. Our country has a reputation for health care provider with a good price-quality ratio.
Treatment and rehabilitation in Ukraine is becoming increasingly popular among patients from Western Europe, Israel, USA, UK. The cost of medical services in Ukraine is lower by 30-70% than the cost of similar services in other countries, but  the quality and comfort level are similar  with many foreign clinics. The main directions of medical tourism in Ukraine are:
- Ophthalmology;
- Dentistry;
- Reproductive technology;
- Stem cell therapy;
- Cardiac surgery;
- Plastic surgery;
- Cellular engineering;
- The possibility of using cord blood bank;
- SPA and Wellness - rehabilitation at Ukrainian health resorts with mineral waters and curative mud.
Ukrainian Association of Medical Tourism - UAMT - is an organization that brings together the major players in medical tourism. The purpose of the Ukrainian Association of Medical Tourism is to help domestic medicine to approach in all its branches to the world level, to  provide information about how to obtain the best medical services in the country of residence or abroad, their cost, quality / price ratio.
It will allow patients to be treated efficiently and safely. Ukrainian Association of Medical Tourism is a member of the Global Healthcare Travel Council - GHTC.
Through this collaboration, we have the opportunity to adopt the experience of well-developed countries in the field of medical tourism. Ukrainian Association of Medical Tourism conducts trainings for doctors, probation, exchange of experience and training in the field of medical tourism on the bases of the best clinics in the leading countries.
Only a comprehensive and systematic campaign,  jointing efforts will enable Ukraine to reach a new level in the development of medical tourism.
UAMT's appeal:
Ukrainian Association of Medical Tourism wishes health, peace, happiness and prosperity to you and your family! Ukraine is a wonderful country with great potential! Let us support the Ukraine! Together we can achieve more!
Best regards,
Violetta Ianyshevska,
MD, MBA,
Chairman & Founder of
"Ukrainian Association of Medical Tourism",
Vice  President of
"Global Healthcare Travel Council" - GHTC