Coronavirus and pregnancy. Safe childbirth at the Döbling Private Clinic in Austria.
How are pregnancies and births during the coronavirus epidemic? This question is important, because the lack of a vaccine and unified treatment protocols for Covid-19 virus caused fear, misunderstanding and doubts among expectant mothers: how to protect yourself and your child under the heart from the harmful effects of the virus. Moreover, unprofessional and unverified information constantly appears, which is thoughtlessly distributed in the media and social networks from the lips of pseudo-experts.
In this article, Christian Kainz, professor, obstetrician-gynecologist and medical director of one of the best private clinics in Austria - Döbling Private Clinic, breaks down common myths about the effect of coronavirus on pregnant women and newborns.
Coronavirus and pregnancy: how does person become infected?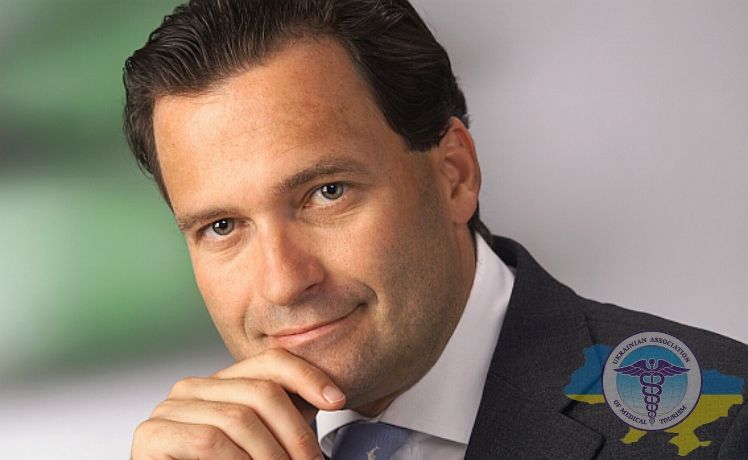 Be careful! The virus is transmitted by respiratory droplets from an already infected person to person. And pregnant women become infected in a similar way! Other infection routes are not confirmed! Through the nose, mouth or eyes when sneezing, coughing or during conversation through small drops, the pathogen is transmitted to the mucous membrane of a healthy person. There is an indirect way of transmission of the virus - through unwashed hands, physical surfaces: tables, door handles, railings in vehicles, etc. After all, a person raises instinctively his hands to his eyes, mouth or nose. That is why it is important to maintain a distance of at least 1 meter, walk in a mask, often wash your hands with soap or treat them with an antiseptic.
The effect of coronavirus on pregnant women: are pregnant at risk?
No, pregnant women are not at high risk for coronavirus infections.
Important! The coronavirus disease process and the effect of coronavirus on pregnant women go away generally with mild symptoms. After all, the state of pregnancy has many of its own characteristics and positive changes in the body of a pregnant woman! Pregnancy changes the mechanism of the immune system, which allows women to effectively deal with infectious diseases. But still, when a pregnant woman is infected with a coronavirus, the immune system reacts differently to the virus, albeit without complications for the pregnant woman's body.
The myth of increasing the risk of preterm birth during infection with the virus is not confirmed!
Is it possible to infect a newborn baby with coronavirus from the mother?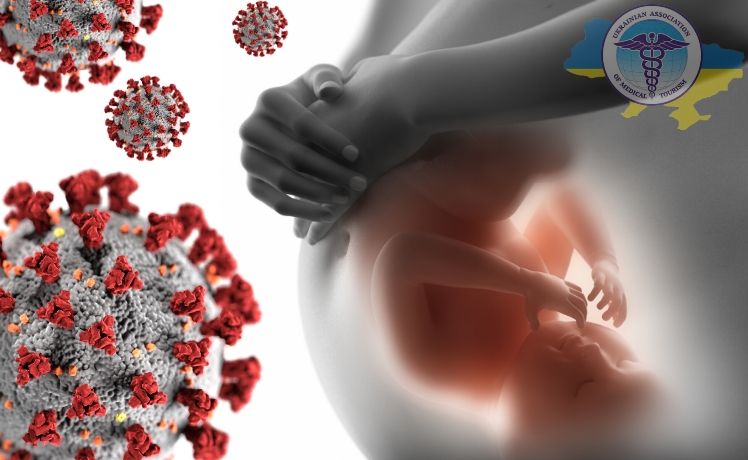 Pay attention! Already repeatedly conducted studies of scientists and doctors confirm that infection of the child in the womb does not occur. The child is protected. But when a child is born, the risk of becoming infected with coronavirus increases, because there is a constant and close contact with the mother and the world. Also verified is the fact that the symptoms of the virus in a newborn are transmitted quite easily, without complications.
Important! Breastfeeding a newborn baby is never prohibited! Milk is not infected with coronavirus - official confirmed studies!
But noticed! For various reasons, if a woman infected with coronavirus still has a complex course of symptoms of coronavirus, then it is recommended to separate the newborn from the mother for a while. Experimenting here is not worth it! In case of minor symptoms in the woman in childbirth, it is enough to observe protective measures and hygiene rules in contact with a newborn baby: its will never interfere! Systematically sterilize breast pumps, bottles when breastfeeding, try not to sneeze or cough, and wear a mask necessarily!
Childbirth in the case of coronavirus: need a C-section?
A doctor can prescribe a cesarean section only if the condition of a sick pregnant woman for coronavirus worsens. If there are no medical contraindications, a woman can give birth naturally. Each individual case is discussed directly with the pregnant woman and, importantly, the decision is made jointly with the attending physician!
Safe childbirth at the Döbling Private Clinic in Austria
Every pregnant woman who enters the maternity ward of the Döbling Private Clinic is necessarily tested for the presence of coronavirus. And in the case of a planned inpatient stay at the clinic and in other cases - it is tested immediately upon arrival at the Döbling Private Clinic. All medical staff of  private clinic hold to all prescribed measures to protect against coronavirus, compulsory wearing of masks and compliance with hygiene standards. All visitors and patients of the clinic are warned also strictly about the mandatory mask regimen in the clinic. Protective measures are taken during quarantine in Austria and later after opening borders in order to protect against new cases of coronavirus in Austria and to protect pregnant women and all patients of the clinic.
Leave a request for childbirth in the best private clinics in Austria. UAMT experts will help You organize all necessary.